NRA News' Cam Edwards may look now like some wholesome farmer, but do not be fooled and think him ignorant of our history. Dear Ladd saying that Pennsylvania's original constitution did not contain RKBA did not go unchallenged by Cam: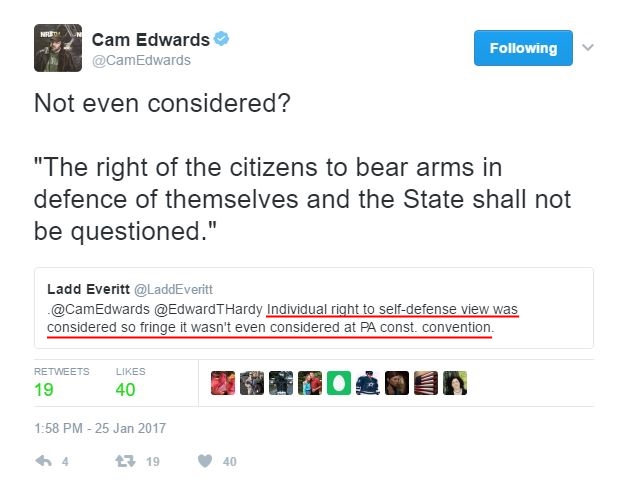 In fact, the original constitution of 1790 in Section XXI is where Cam's quote comes from.
But Ladd does not give up…
So maybe he meant the U.S Constitution and not the one from PA. But if so, I am not sure if by "pamphlet" Ladd refers to that part of the U.S. Constitution called "The Bill of Rights" which would make him a much bigger idiot that he usually represents.
Charles C.W. Cook summarized the exchange:

And I have to agree.