You have seen stuff like this and even nastier;



What makes this special? It was made by somebody who is in our side but it is not a fan of the NRA.
Listen, I understand that the NRA had its share of mistakes (not as many as other groups and people indicate) but going this far, actually saying you want to put NRA members up against a wall is the same cheap bullshit that the Opposition vomits. And it also makes you look like an idiot because you should know better than think NRA members will decide not to go gently into becoming targets. Specially me.
I made my displeasure know to the gentleman and it went to waste. Instead of manning up, he went with the "figure speech" excuse. Not good. You fucked up, admit it and we will carry on without rancor. Be a snowflake and you shall be branded asshole forever in my book.
Do I have issues with other Gun Rights organizations? Yes I do, but you will not see me saying an untoward word against them. Maybe in private among close friends and after several alcoholic beverages I might share my displeasure in a very measured way, but never in a public forum and never where the Opposition can use it against us.
"Damn it, Miguel! You are being overly sensitive again!" Hell yes I am, specially when this is part of your ancestry: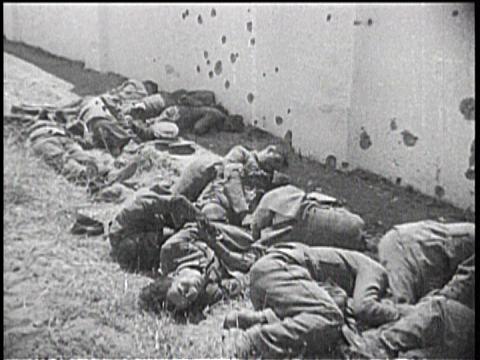 The photos above are not a "figure of speech" so you can look butch in Social Media.
Mind your effing mouth.
(PS: Dudley does not count as he is just a scammer)