There is dissent, there is even violent protesting, and then there is the announcement of warfare.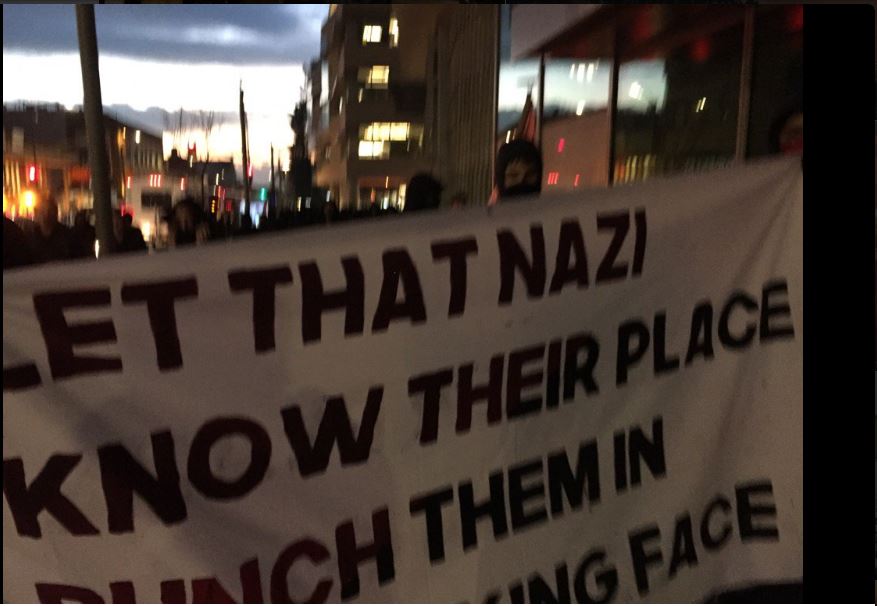 In case you are wondering who is the Nazi, just go to the nearest mirror. And no, you do not need to lockstep with the principles of the NSDAP or even have a Swastika Flag tacked up inside your garage: To be classified as Nazi, you just need to have a different opinion than the Left. The difference of opinion could be about immigration or beignets, if you dare to differ from the approved way of thinking (that day) you are to be punished in an extreme way.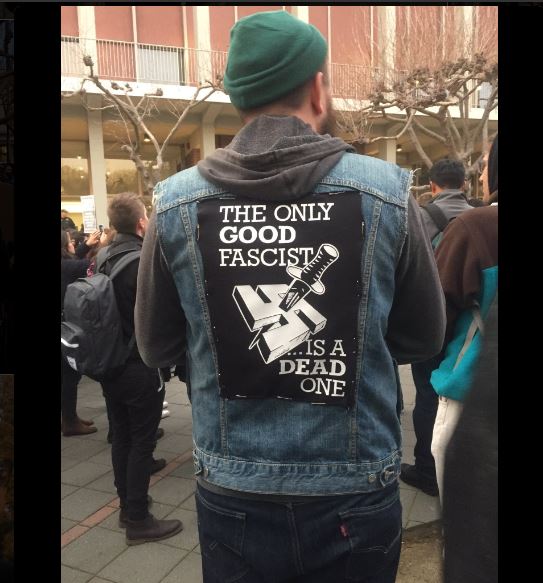 And disabuse yourself of the notion that violence is only  used by a minority  on the Left without the acceptance of the majority: It is being fully supported by the mainstream "Rojillos" that see nothing bad about tuning up somebody they don't like: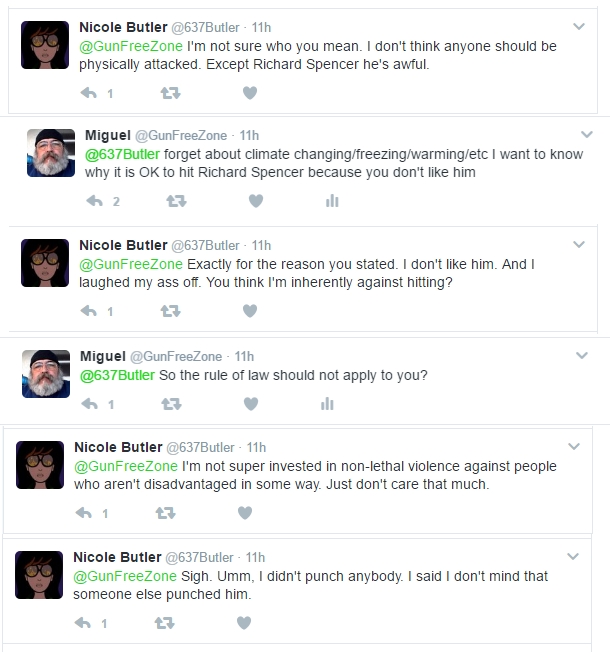 This exchange happened yesterday long before shit went downhill in Berkeley. Nicole is not some Millennial going to school but actually an English teacher that even if fully vested on the Leftie philosophy, she should know better between good and evil, between Legal and Illegal. Apparently not: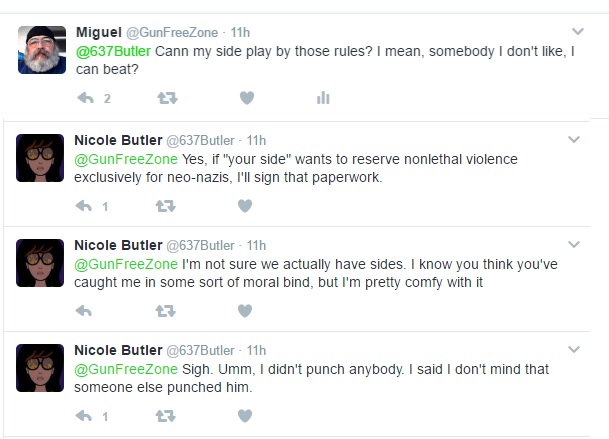 Fair play is for suckers, you are only allowed too hit the targets they deem enemies and the will support your attacks as long as they can watch from a distance far enough the blood does not splatter on their clothing. Even a momentary attack of morality can be easily smothered for the cause. She does not realize it, but she spoke like a true Nazi. Of course, shit hits the fan and the tides were to turn, she would claim innocence and that she was never a part of the violence…pretty much like what we see in this video clip.
One of the things that initially surprised me about last night's protests at Berkerly but promptly I understood was the weak reaction from the Police: A 5-year-old throwing a tantrum at a supermarket had more force than the cops last night. But I won't blame them: probably they were ordered to take light against the poorly misguided kids, and they were not willing to risk salary and pension on an accusation of police brutality by a bunch of progressive assholes who have no problem lying to the court. So why bother? Let them burn and break stuff, just as it happened in Baltimore with the blessings of the Mayor. But that also means you are on your own out there.  In some locales, politicians must kowtow to the left and in a lot of others, they think the old rules are still in play and they must appear "wise" and "balanced" which mean they will lean to the side that makes the biggest noise… and yes, the type of noise is going to be defined at a later date and probably will not come out of a bullhorn.
Basically, the Socialist Strike Force is out on force and they have the full support of the Mainstream Left Winger. They are getting away with shit because we are still being polite and thinking the Law will take care of them. I think it is time for you to prepare for the sad reality, you are wearing a Yellow Star or a Pink Triangle or have a copy of 1984 or Animal Farm or did something the New Nazis will consider enough to pass sentence on you.
It is gonna get much worse.