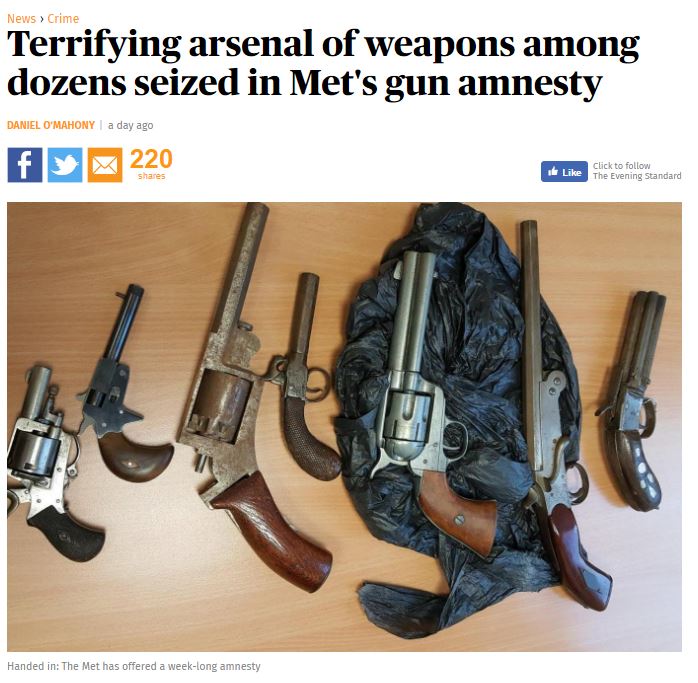 This arsenal of firearms is among the dozens of weapons that have been taken off London's streets during the Met's latest gun amnesty.Since Monday 45 weapons have been surrendered across the capital as part of the Give Up Your Gun campaign, including shotguns, revolvers, rifles and handguns, Scotland Yard said.
Source: Terrifying arsenal of weapons among dozens seized in Met's gun amnesty | London Evening Standard
Here is a bigger picture of the " Terrifying" arsenal: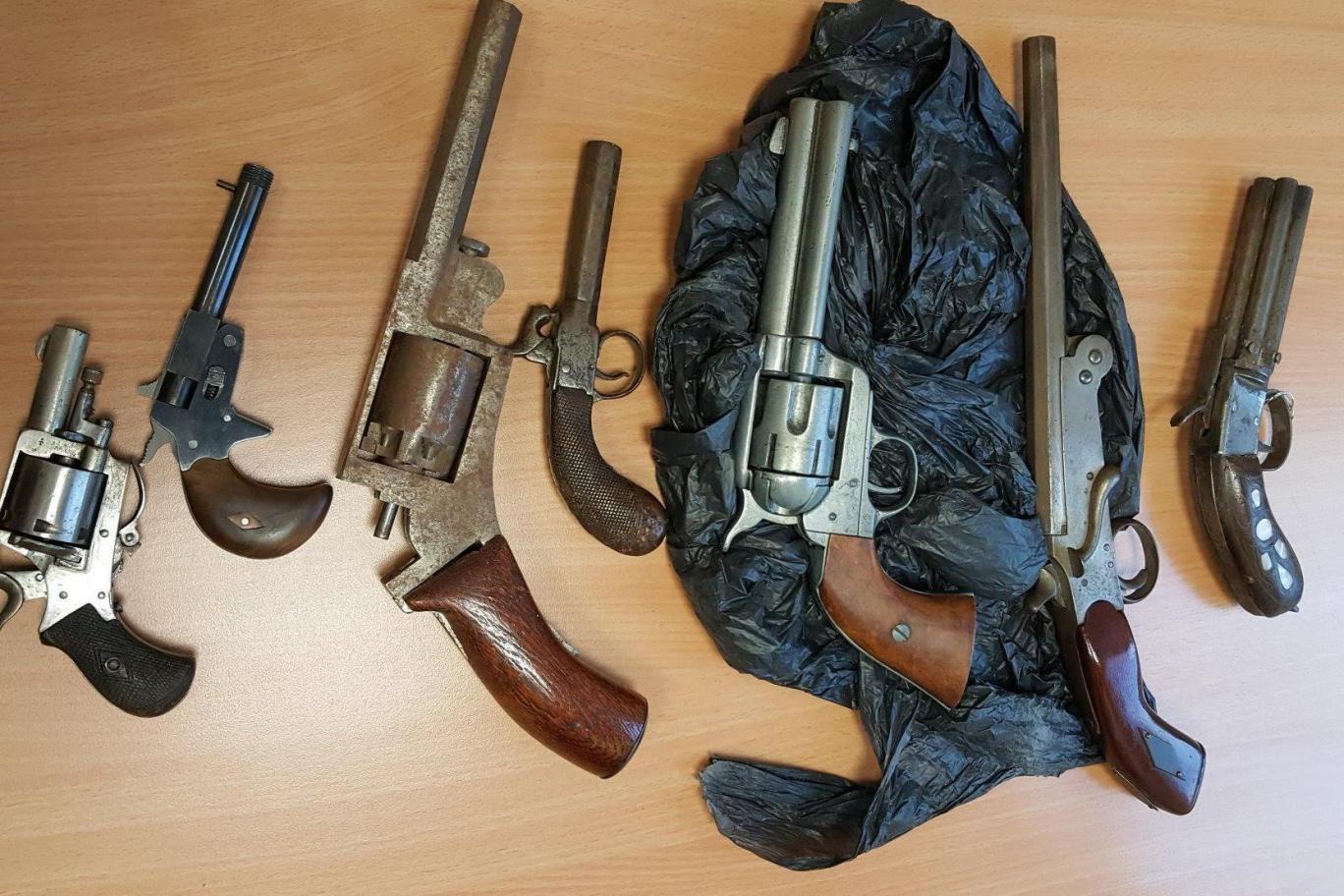 Maybe they were 'terrifying" back in the late 1800s when they actually worked. I am betting maybe one works. I am not sure, but one of the cap & ball revolvers may not function properly. The "Peacemaker" looks like a modern non-firing replica.
The one in the far right is some sort of British percussion Pepperbox revolver. but I can't be sure if it is original or it has been modified. It seems to have a cover around the barrels missing. If you know the guns' make and model, feel free to share in the comments.