Juts because you point out the obvious

Dear @mari_shepard was referring to a guy who got shot in Seattle when Milo was giving a speech there in January. But things ended up not being quite as the Narrative said they were. Initially: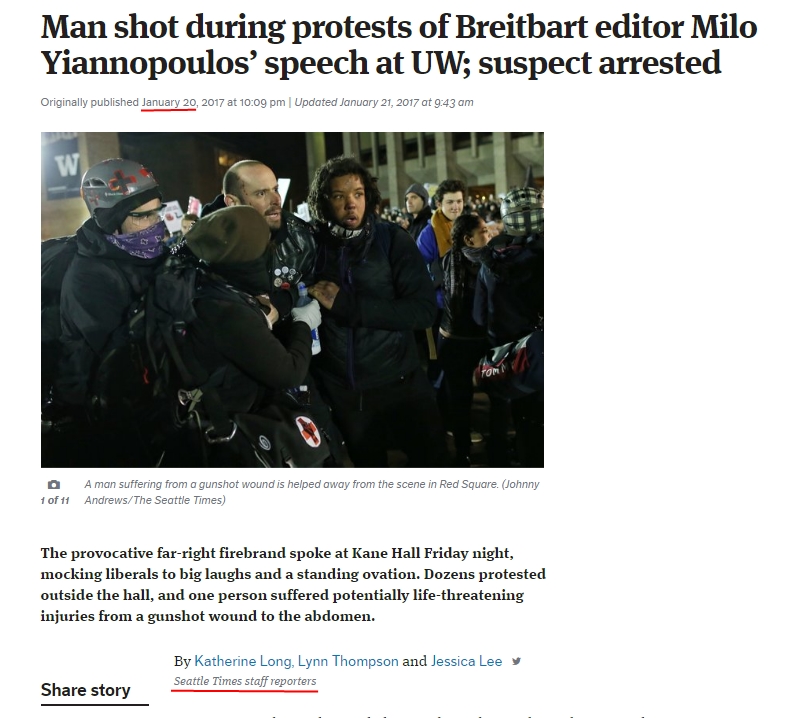 One man was shot and wounded, several people were hit with paint and officers avoided flying bricks outside the University of Washington's Kane Hall on Friday night, where Breitbart News editor and provocateur Milo Yiannopoulos addressed a crowd on President Trump's Inauguration Day. The 34-year-old shooting victim was in critical condition Saturday morning after undergoing surgery, at Harborview Medical Center, spokeswoman Susan Gregg said.A man turned himself in to University of Washington police and was arrested in connection with the shooting, police say.
Source: Man shot during protests of Breitbart editor Milo Yiannopoulos' speech at UW; suspect arrested | The Seattle Time
And the next day, it all changed: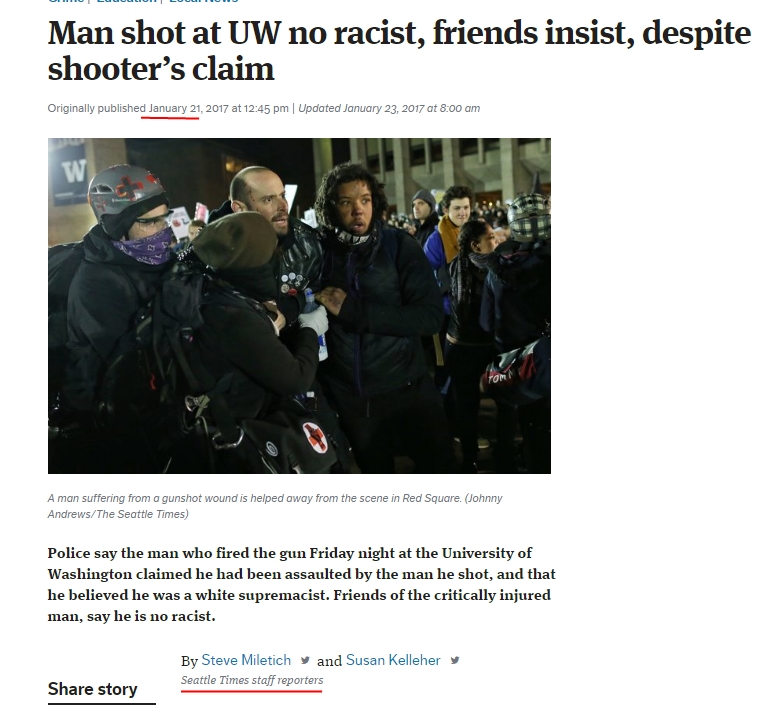 No details about any confrontation between him and the critically wounded man were available Saturday. But one of the law-enforcement officials said the man who fired the gun claimed he had been assaulted before shooting the other man, whom he believed to be some type of white supremacist.
Source: Man shot at UW no racist, friends insist, despite shooter's claim | The Seattle Times
So, some nitwits SJW/Antifa/Anarchist decides to arbitrarily brand somebody unknown as Nazi/White Supremacists and shoots him!
More from the article:
Two people who said they are friends with the wounded man disputed the characterization of him as a supremacist. One said his friend supported Bernie Sanders in the Democratic presidential primary, and both said he sports an anti-hate tattoo that consists of a black swastika surrounded by a red circle with a slash through it.
So I dared to point this out to our @mari_shepard: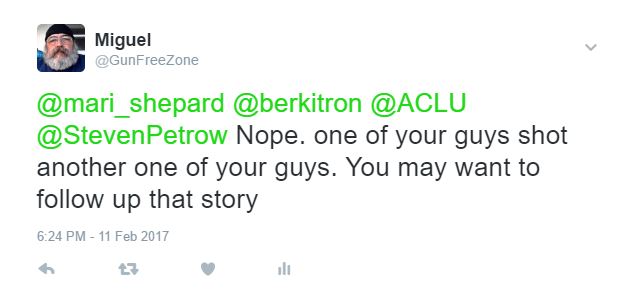 I also provided the links and commentary. And as usual , an apology and a thanks for correcting her mistake information was forthcoming… Yeah right!

I love when they behave like this. Listen, we are bound to have bad info and re-transmitting it. If we find out we have been wrong, we man up and correct our mistakes. That gives us both credibility and we improve out information gathering so we pass along good information and not just gossip.  I will bet you dollars to donut holes, she will repeat the same lie because it makes for flashy Twitter posts and truth be damned. Hey, if the Professional Media gets away with it, why would average lefty can't?