I define Getting Robespierred at being destroyed (politically or otherwise) by the same Revolution you worked so hard for and became an elite member of it. Back in the Ice Ages when they taught actual history, I had a good teacher who gave us the run down about the French revolution with warts and all. One of the things that is still fresh in my mind was one Maximilien François Marie Isidore de Robespierre or Robespierre for short.
Maxi was part and parcel of the French Revolution and most important, what came after: The Committee Of Public Safety and The Reign Of Terror.  I urge you to find info on your own, but basically the "winners" of the revolution decided to start killing those they hated and when they ran out of those, they decided to brand others (who were either not involved in anything or were members of the cause, but not liked much) as enemies and come after them.
As shit happens, Robespierre eventually found himself in the "naughty list" and a patrol was sent to arrest him and take him to the guillotine. In the process, some say he tried to shot himself while others say it was one of the arresting parties that shot him. Either way, we was not killed, but the bullet removed his lower jaw.  He was arrested and had to wait without a mandibule for the next day to be executed.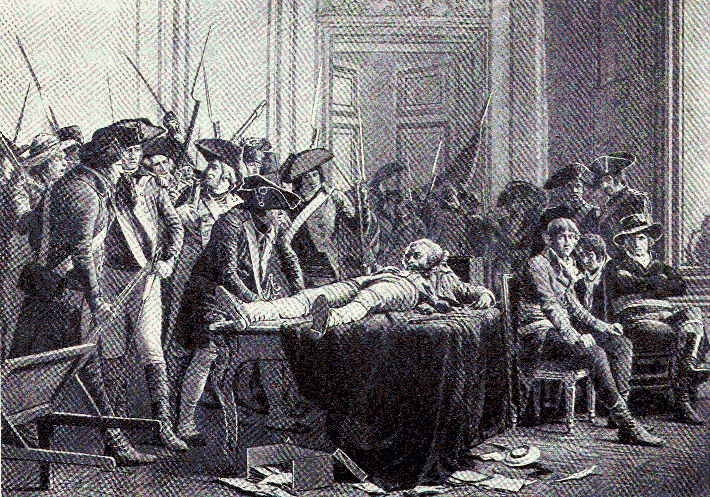 Revolutions and revolutionaries are always covered in a heroic mystique, but history constantly shows otherwise and a lot of "icons" end up killed by their own.
I am bringing this because a well-know and (up till last Friday) admired and beloved Liberal is being roasted by its own: Bill Maher. You see, Maher had the audacity to bring Milo Yianoppolous to his show for an interview and instead of going ISIS on his ass and beheading him on the spot, he had the balls to sit down, talk to the guy, agree on a couple of points and disagree on most.  The Liberal world lost its shit and now Bill Maher apparently is a Quisling, unworthy of exchanging oxygen for carbon dioxide.

I do enjoy how they go after each other with sheer fury. I understand that they dogmatic when people deviate of the rules, but the issue with these morons is that they change the rules and parameters every other week and do not send the memo to everybody. Eventually you are bound to screw up and will be thrown to the Pitchfork and Torches Club.
And I really have no problem if they thin their own herds. It saves me in ammo and sweat.