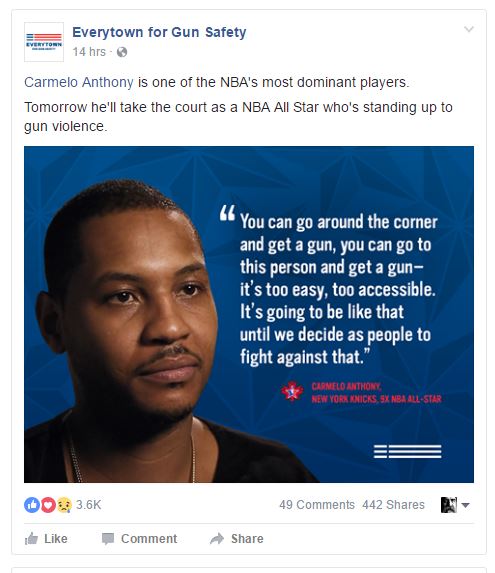 Everytown sure knows how to pick them: NBA player Carmelo Anthony, known drug user, arrested for DUI…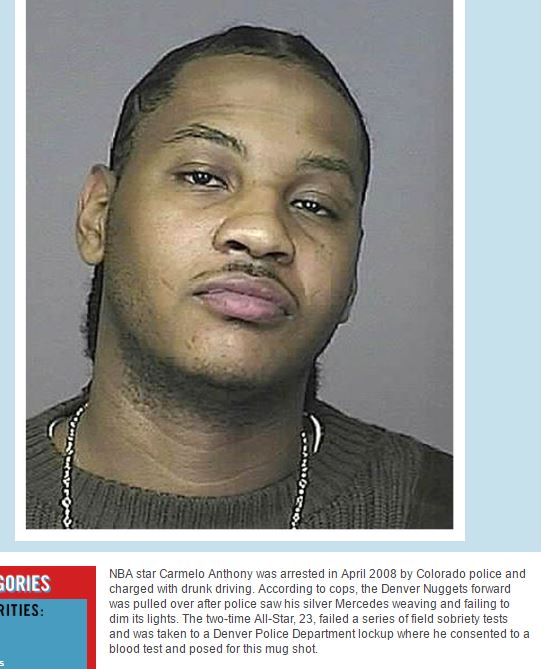 …and also appears in a video titled Stop Snitchin' is a call for informants not to cooperate with law enforcement.
But if you think about it, it makes sense: The only way to keep the Gun Control efforts going is to have a significant amount of violence happening, specially among minorities. And what better way to keep the blood flowing than reminding possible witnesses that "snitches get stitches."
That is why Gun Control is the best accomplice Violent Criminals could have.