Those awful calls making the Jewish community understandably nervous. And you know all was related directly to Trump's elections and the rise of the White Supremacists who are getting ready to start throwing People of Color in concentration camps and electrocuting gays…
In 2014, a white supremacist murdered two people outside a Jewish Community Center in Overland Park, Kansas. In 2006, a man fired shots at the Jewish Federation of Seattle, killing one woman and injuring five others. Five years before that, another man opened fire at the JCC in Granada Hills, California, wounding five people, including a 5-year-old boy.In 2014 and 2015 the FBI tallied more than 1,270 hate crime incidents targeting Jews, far more than any other religious groups, and some Jewish leaders say the situation is getting worse.In the past several months, synagogues and schools have been vandalized, swastikas have been scrawled in New York City subway cars and Jewish families have been harassed by neo-Nazis
Source: More bomb threats target Jewish Community Centers. Trump finally responds – CNN.com
Well they arrested the Nazi White Power terrorist calling the threats: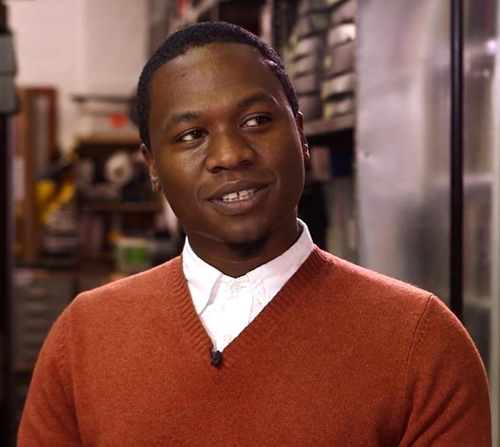 Meet Juan Thompson. Journalist.
And of course, magically there is no more Antisemitism according to the Southern Poverty Law Center:

Do I even bother to rant at the obvious avalanche of bullshit we were beaten with and then all of a sudden not even an "Oops! Never mind, sorry!"?
Dear Media: "How low can you go?" is to be used as a challenge in a Limbo dance contest, not as guideline for journalists.