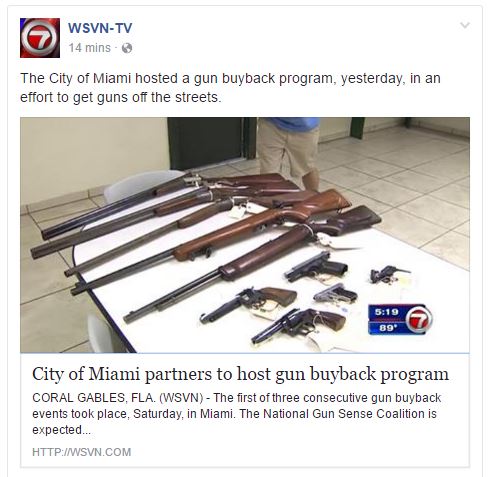 CORAL GABLES, FLA. (WSVN) – The first of three consecutive gun buyback events took place, Saturday, in Miami.

The National Gun Sense Coalition is expected to work with the City of Miami over the next three weeks to buy back your guns.

Those who sell their guns during this program can receive a $50 gift card.
City of Miami partners to host gun buyback program 
The National Gunsense Coalition is  a bunch of groups associated with our dear "friends" Gabby Giffords and Mark Kelly. Hell, the use of the word "gunsense" gives it away from the get go.

But that is not what I wanted to touch upon.  I checked this event on their Facebook page and something caught my attention: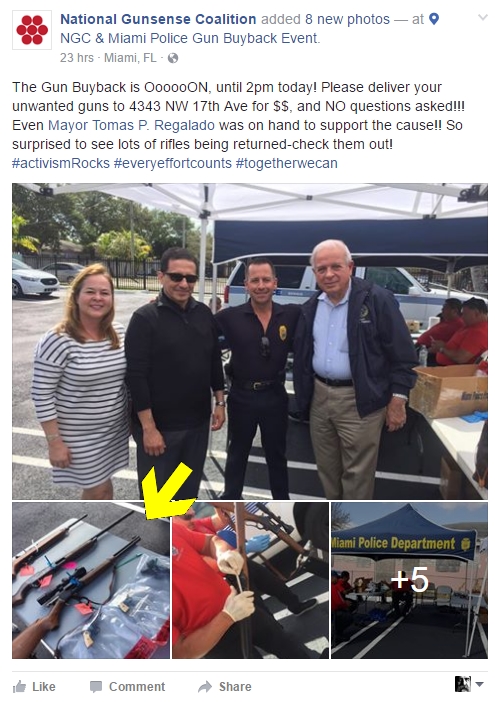 I clicked on the pick and much to my sadness I saw the guns being turned for $50 a pop.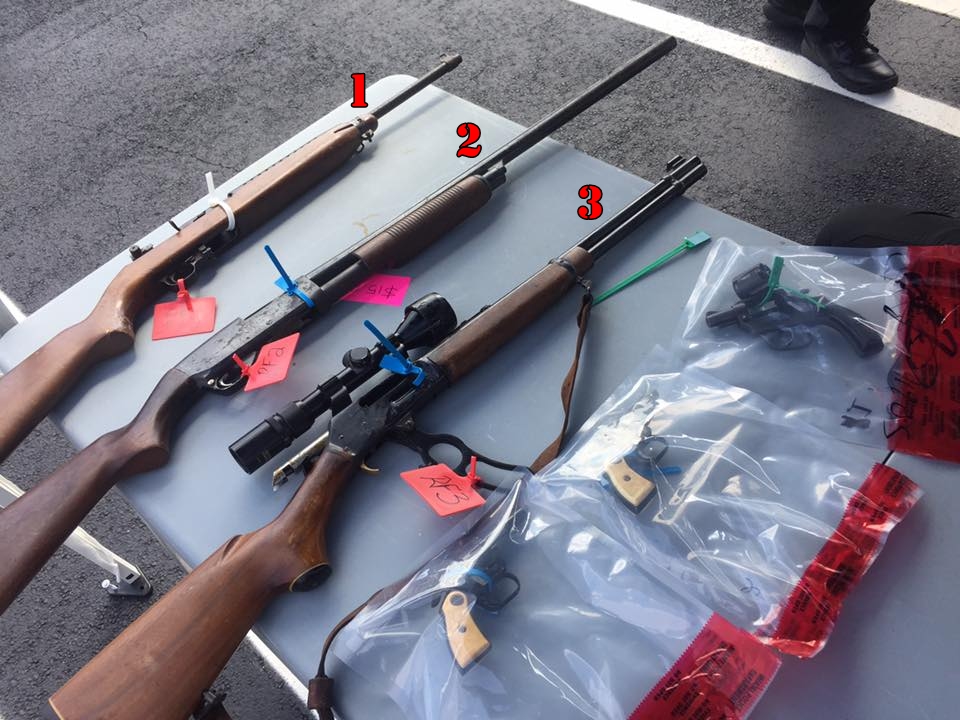 Number one looks like a M1 Carbine. Impossible to determine the manufacturer, but if it happens to be a run-of-the-mill Korean War era, you are talking under $1,000. One used in WWII and manufactured by Springfield goes for close to $2,500. Number two appears to be a Savage/Stevens 67 Shotgun that still can command $350 in not so good condition. Number three is a Marlin 336 that will fetch $500 and more without the scope.
Now, assuming that the people who brought the guns were their owners and not just some gangbangers dumping stolen goods and getting a Gift Card for allowing the County to dispose of the evidence. We are talking about $1,850 worth of guns traded for $150 possibly from people who may desperately need the money. That is fraud.
Fraud is the running condition of the whole Gun Control movement.  I shouldn't be surprised that they have no problem short-changing people as long as they can have their selfies posted in Facebook showing others how much "they care and are working hard to make us feel safe."