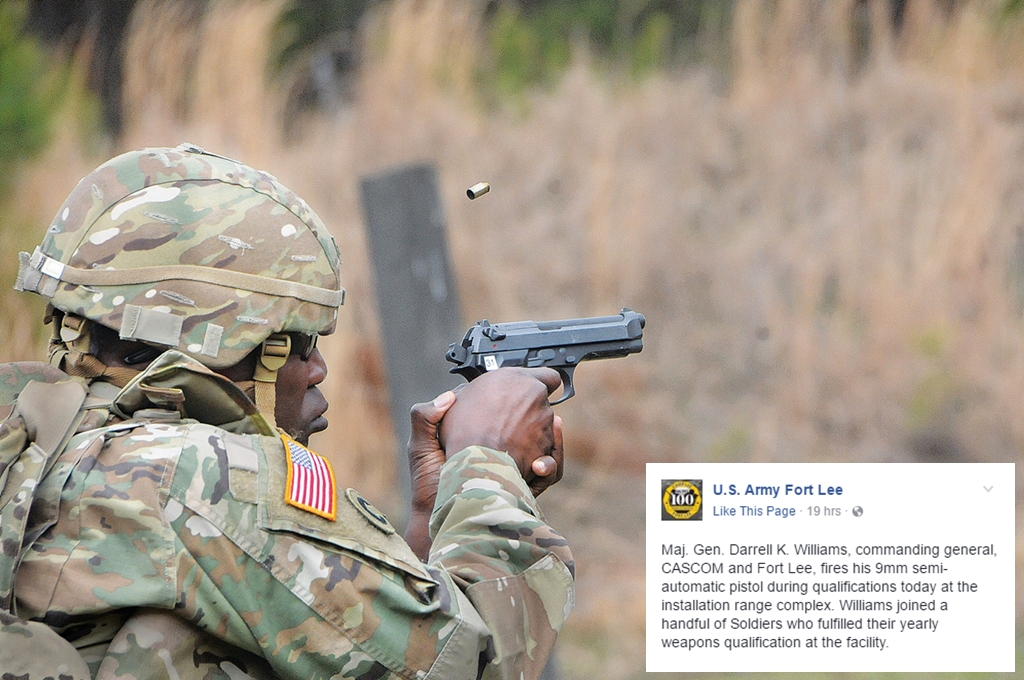 I know for a fact that is the general showed at an IDPA match with those "skills", he'd politely be told to attend a basic pistol course first. Give him a pass on the qualifier? Not by a fat chance, even if he tried to bribe me with a fully loaded Bradley , ten M4s and a pallet full of ammo.
Hat tip to Joseph L.
---
Updated: J. Kb.'s comments made me do a search… Oh Dear Jesus and the Apostles ridding a Harleys on their way to Las Vegas!
Major General Darrell K. Williams assumed command of the Combined Arms Support Command, Fort Lee, VA on 7 August 2015. CASCOM, as a major subordinate command of the Training and Doctrine Command, enables the Army's Sustainment Warfighting Function through the development and integration of concepts, doctrine, capabilities and training.