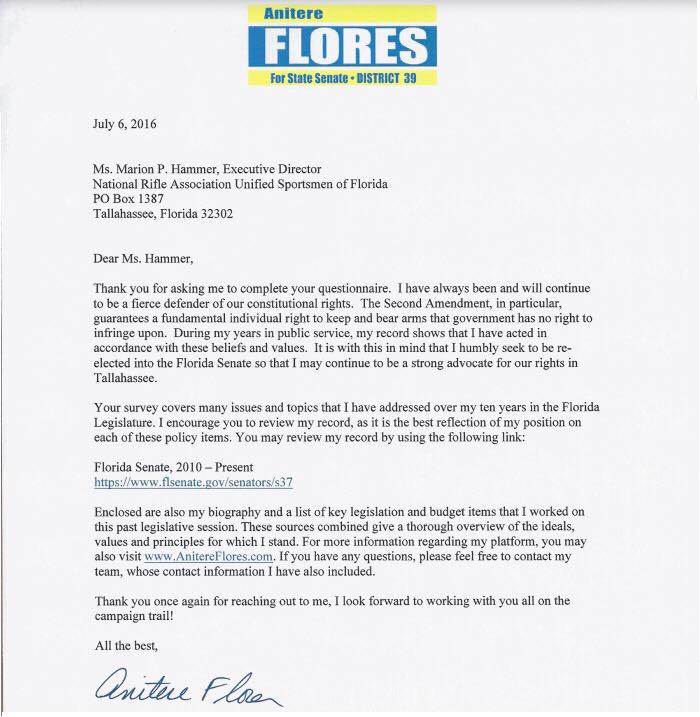 It is time to change the contract: You want our votes, deliver the product or otherwise you will lose them and fuck you.
The NRA should reset all endorsements to Florida GOP politicians to "F" and make them earn the good grades with achieved goals. No laws approved in the Legislature, you don't get our endorsement.
I said I was done being nice this year.
Update: Shayna Lopez-Rivas smartly points out that she wrote that letter after the Pulse shooting in Orlando and even went as far as support gun bills after that date. So let's see what excuses can she come up with to excuse her backstabbing.