First, a definition is necessary
An asterisk is a star-shaped symbol (*) primarily used to call attention to a footnote, indicate an omission, or point to disclaimers (which often appear in small print in advertisements, contracts, and the like).
With that out of the way…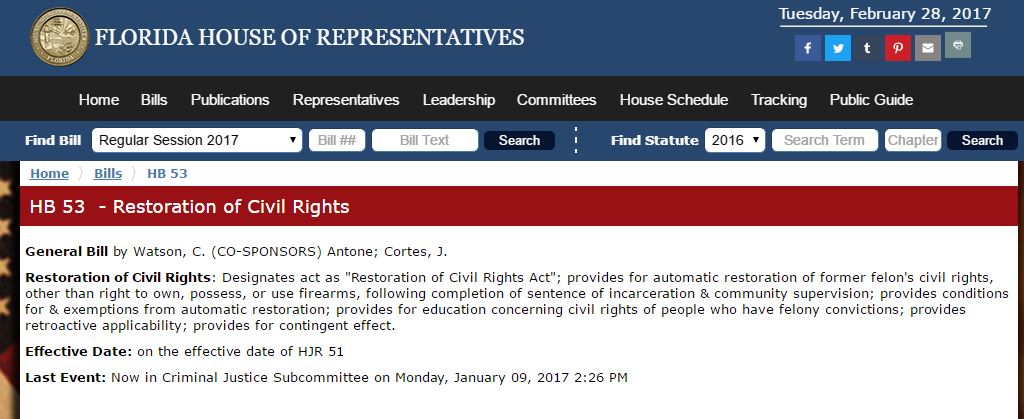 HB 53
Restoration of Civil Rights: Designates act as "Restoration of Civil Rights Act"; provides for automatic restoration of former felon's civil rights, other than right to own, possess, or use firearms, following completion of sentence of incarceration & community supervision; provides conditions for & exemptions from automatic restoration; provides for education concerning civil rights of people who have felony convictions; provides retroactive applicability; provides for contingent effect.

(Bold and underline are mine)
The bill was introduced by Clovis Watson Jr. and has 2 sponsors: John Cortes and Bruce Antone. I'll give you three chances to guess what party are we talking about here. Yup, you got it.
I have mentioned before that I have no problem restoring Second Amendment rights to felons without a documented history violence, provided they completed their sentences and restoration has been made. But that is not good enough for Florida Democrats, in fact, they wish they could treat non-criminal citizens the same way. "Oh yes, honey. You can vote (several times for us if possible) participate in  demonstrations and the whole other gamut of Constitutional Right, but you just cannot defend yourself or your family."
It is rather scummy of them, isn't it?
(Note that I mention documented history and not just convictions. Due to the deal-making crap that goes in our courts, a violent jackass with a long history of violence can get his charges reduced or dismissed for a fine or community service but don't get a deal for having a home-made still & couple of gallons of moonshine for personal consumption and you get 5 years in the pokey per charge.)