I got this today in the mail.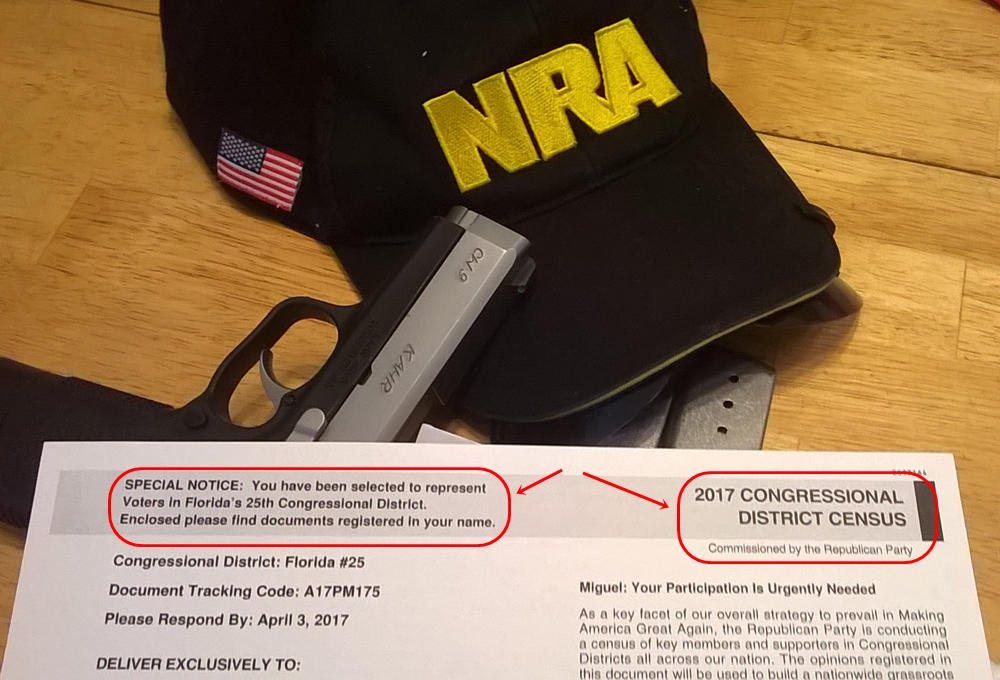 And if you can imagine, I am still slightly irate for the POS State Republican Senators and this "poll" did little to improve my humor. There was only one mention about guns and it was this: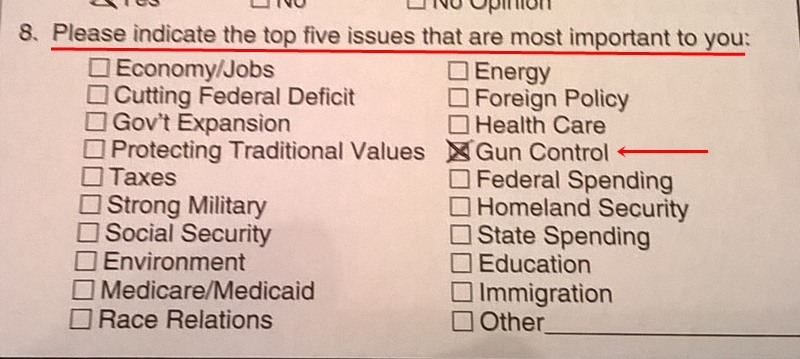 That did not make me feel warm/fuzzy. I am done assuming that when the GOP mentions Gun Control is to get rid of it after what happened in the Florida Senate. There was a similar-worded question with also another "Other____" in which I penciled in "Rescue the Second Amendment."
And the last section, of course, is when they ask for your donation. This was mine: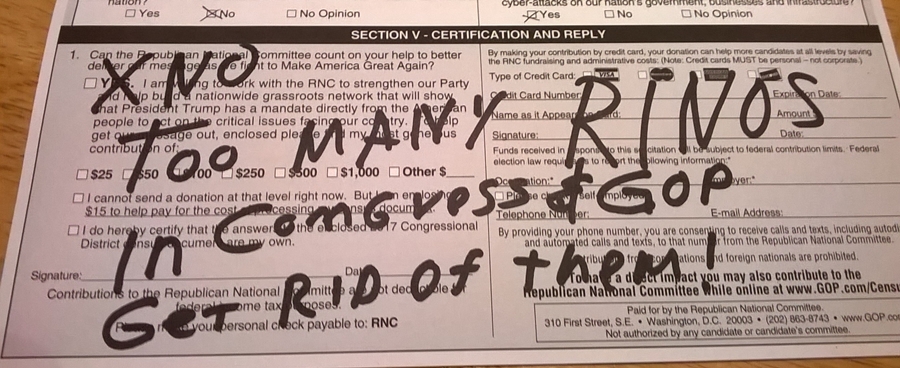 I am not paying for product that will not be delivered.
Dear GOP, let me give you an easy task: Get National Reciprocity and the repeal of the Hughes Amendment on President Trump's desk within three months and I'll make a donation and push my readers to do the same. But until we see concrete action taken, you can smooch my less-than rotund yet woolly ass.
---
Yes, you can quote Clairee Belcher and say "You have the handwritin' of a serial killer."