Heck, they issued a challenge!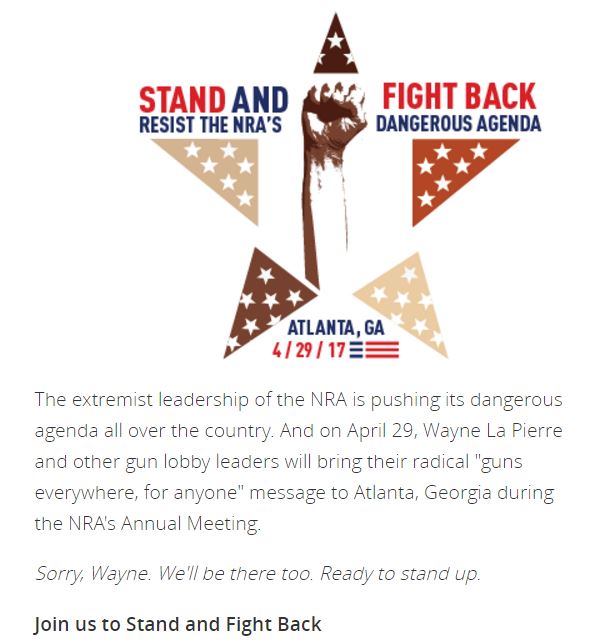 Dear Shannon, just make sure to hire more people to make noise and a good photographer that understands the issues with depth of field and trick photography.
By the way, I think Dana Loesch is gonna be at the Annual Meeting, do you think this time you would be willing to have that debate she has been asking since before the NRA AM in Indianapolis? CNN is right around the corner from where the party is gonna be held, we can go ahead and make it a live show during Wolf Blitzer's.
And before you start with the lies again:

Firearms Policy for the 2017 NRA Annual Meetings:
During the 2017 NRA Annual Meetings & Exhibits, lawfully carried firearms will be permitted in the Georgia World Congress Center and the Omni Atlanta Hotel at CNN Center in accordance with Georgia law.  However, firearms are not allowed in the remainder of the CNN Center, including the food court and shops.  When carrying your firearm, remember to follow all federal, state and local laws.
And no, I won't be able to go. I don't have a rich pimp benefactor like Michael Bloomberg who pays for my food and lodging.  I have to do some long overdue household repairs plus some medical procedures upcoming.