You may have seen this video now of a Tulsa PD officer using his patrol car to stop Madison Dickson while she was shooting at the officer.
Most of the first images you will see in sites are from the dash cam video above and showing the gun in her hand. Some are the video itself or other versions that will play and show the whole thing.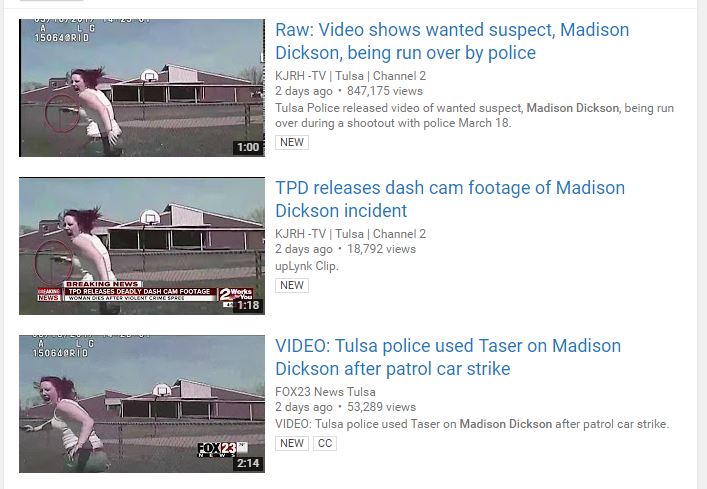 But at least one Media Outlet decided not to go with the obvious story and be more "selective" about the  photograph they used: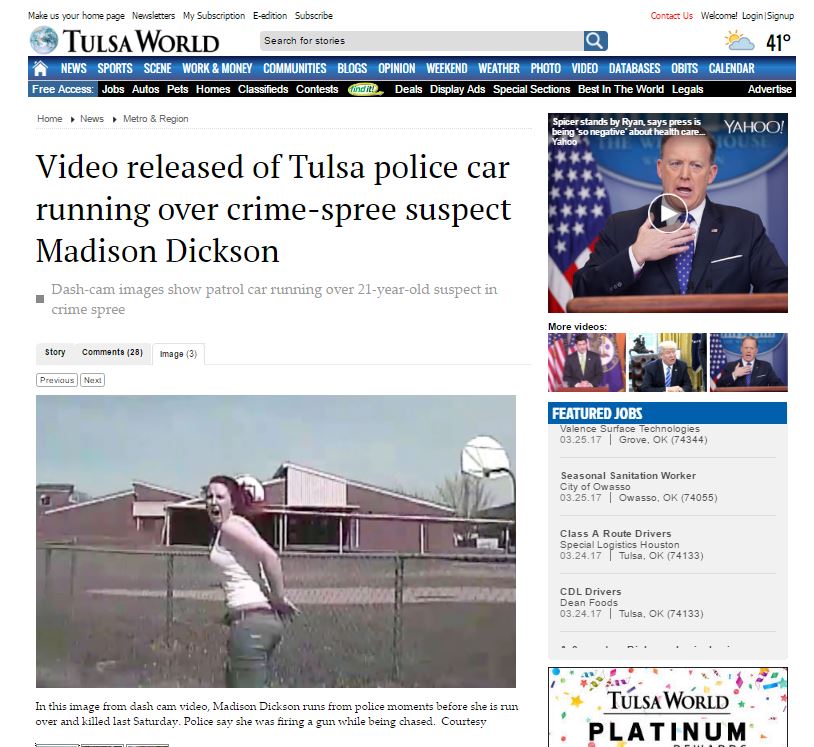 And that was also for the printed version: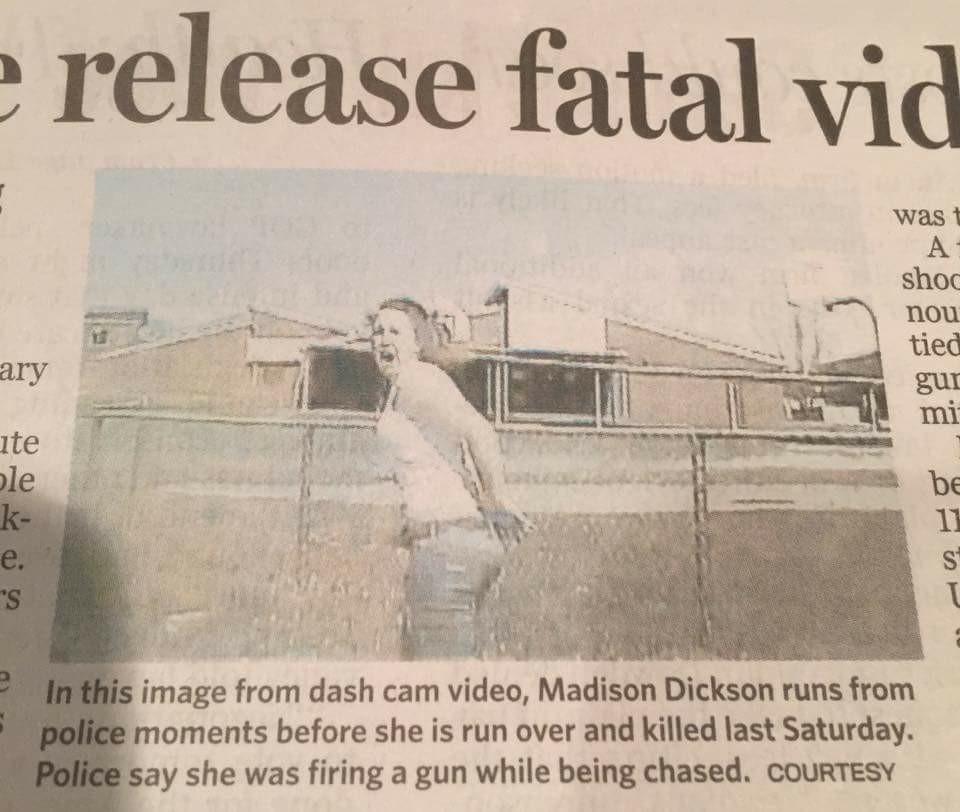 "Police say she was firing a gun" Really? The video shows nothing? No gun in her hand aiming at the patrol car? No sounds of shooting? Love that hint of possible impropriety from the Tulsa PD. Even the frigging New York Daily News, Ultra Lib Publication did not go that way!

But you know, they are journalists. They would never twist the facts for a political or other purpose. Can anybody tell me what kind of beef exist between Tulsa PD and the newspaper?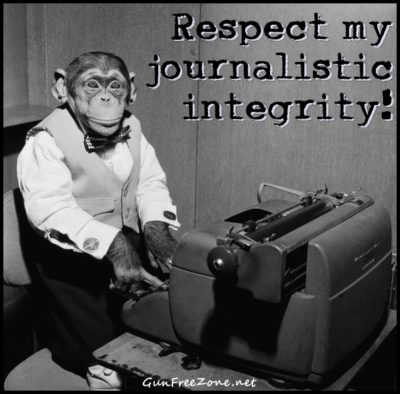 Thanks to Zack A.