I do believe she has been testing the waters about running for some sort of public office. It is interesting that the LeggingGate affair brought out this little tidbit I may have missed.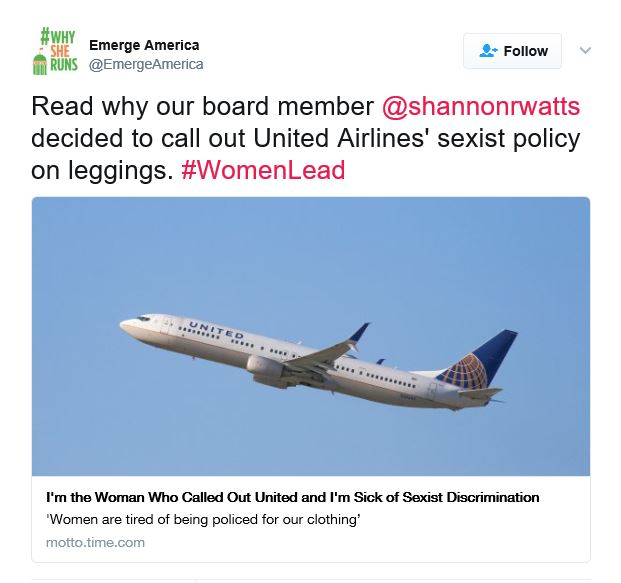 What is Emerge America?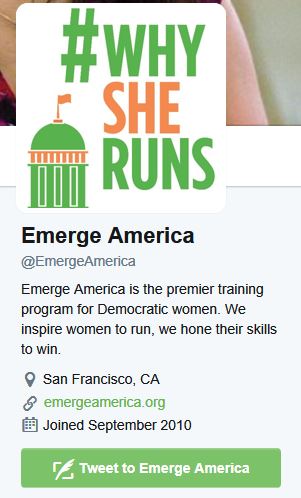 From their website:
Emerge America is the premier training program for Democratic women.
We inspire women to run, we hone their skills to win.
Our goal is clear: to increase the number of Democratic women in public office.
A political farm for future female Democrat candidates. Kinda sexist if you ask me. What about men that identify as transgender Lesbians…OK, never mind.
But yes, Shannon is expanding her comments well beyond the usual Gun Control activities.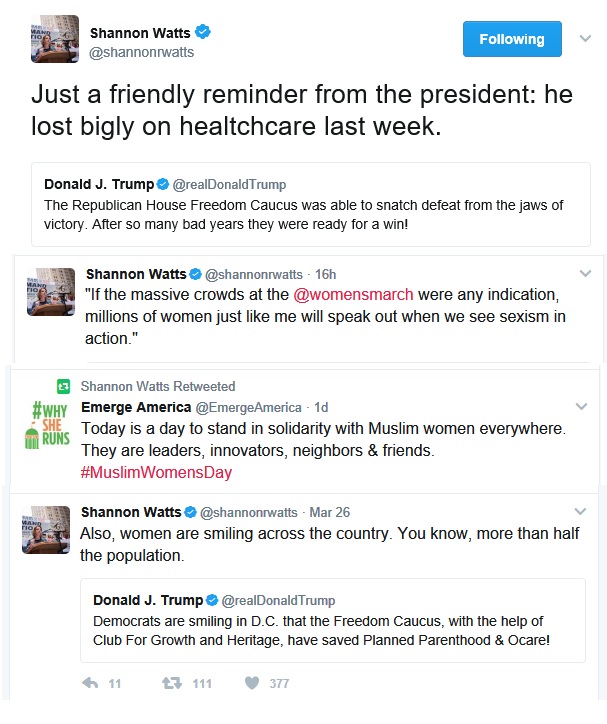 I have no doubt that we will see her running for some DC Congress seat soon. Maybe she will even move to Zionsville, Indiana to Albany, NY and run for the Senate.
PS: How will this affect Moms Demand? In my opinion not good. Running for office is a full-time job and an Astroturf Group like MDA so attached to her name is bound to be somewhat put in the back burner by Shannon. That would mean they need to get a substitute to run things (I am betting Erika Soto Lamb or somebody selected by her.) Further complicating things, she may end up taking political positions that may run against some beliefs of  women now paying attention to her and supporting MDA.
We'll see.
---
PS: I just had a disturbing thought: Shannon R. Watts is actually Shannon Rodham Watts.