Reader "Wild"  Bill Baldwin dropped this nugget in a comment:
"According to the Boone County (IN) tax collector, John or Shannon Watts no longer own property there. According to the Boulder County (CO) tax collector, John and Shannon Watts do own property there. They live in Colorado's 2nd congressional (deep blue) district.

It certainly wouldn't be out of the realm of possibility that she try to unseat Cory Gardner in 2020."
So I checked her Linkedin account: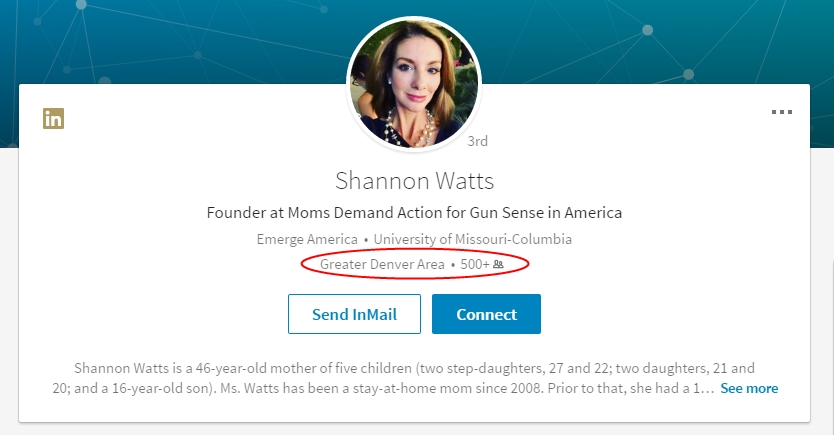 It seems she officially has moved to the People's Republic of Denver.  Apparently Bloomberg feels that Colorado is now under his control and can get her favorite political courtesan elected to office.
Shannon is not going for a paltry State Congress seat but fully fledged Federal. The only question remaining: Is this vetted by Colorado Democrats or are we watching another Carpetbagging Attack?