Seriously, it is not that hard to remember and do!
And why would you be dumb enough to aim the gun in the general direction of people?
I am a proponent of the Three Racks. When clearing a semi-auto weapon, remove the magazine/clip and rack the slide or bolt three times.  If you happen to forget to unload the magazine, the ejecting shells will be a good hint that gun is still loaded!
And for the love of God, do a visual check for empty chamber!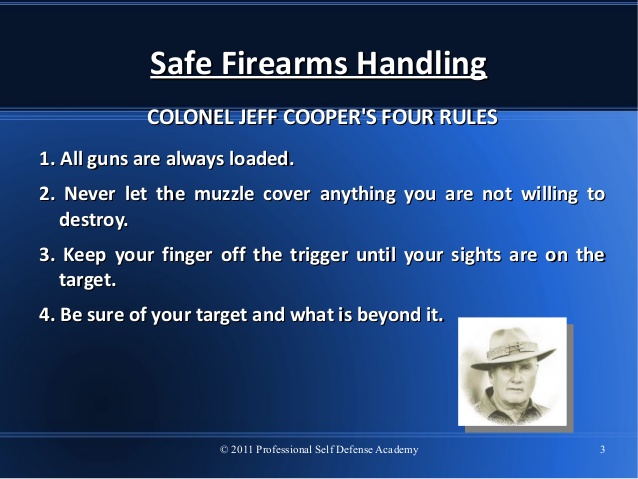 UPDATE: Tom W. gave me another mantra: "Check by sight and feel" meaning the make sure the chamber is empty by not only looking but by inserting a finger in the chamber.  Good strategy.
In other news, "Check by sight and feel" also works when meeting women at seedy bars in the wee hours of the night.