Did you know they have an Event Planning Checklist? Wedding? Funerals? Bar Mitzvahs? Quinceañeras? Nope: Protests.
This is from their website: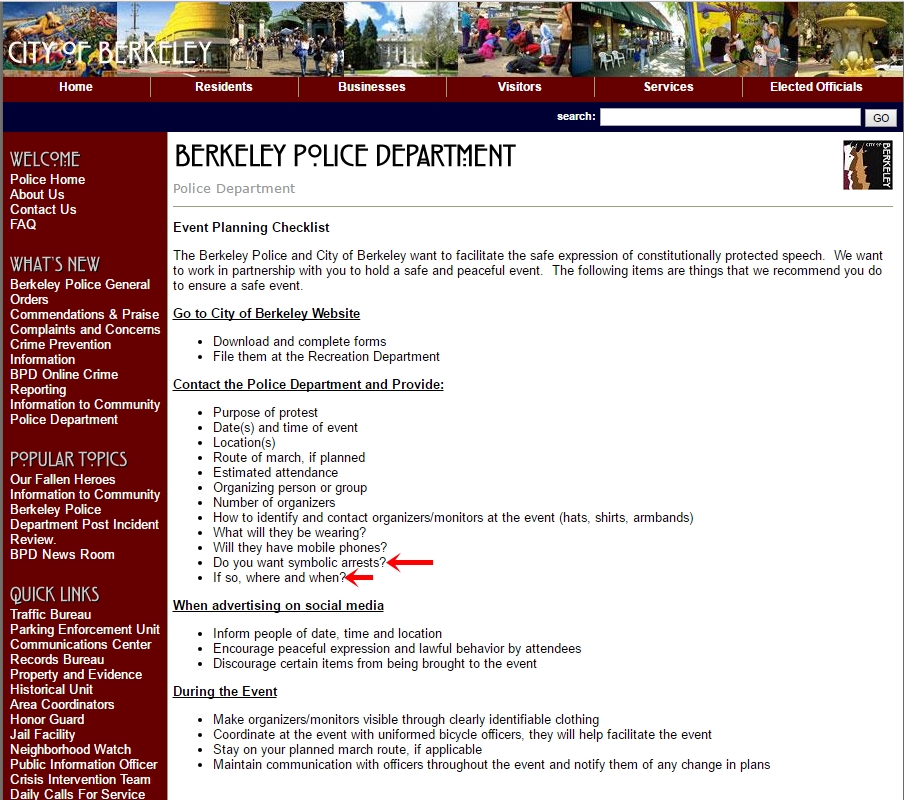 Symbolic arrests? What the (bleep)? LEOs are not to be used in some sort of theatrical performance for the triumph of the Revolution!
Screw it. I vote to use Berkeley as down payment now for La Raza activists in their Reconquista and/or Calexit.