This is gonna be a photo heavy-post
This is what Shannon Watts (Hillary 2.0) posted on her Twitter account: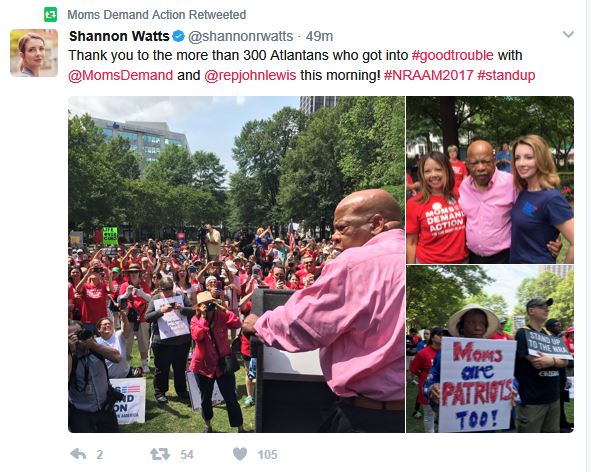 Unfortunately there is this thing called technology and Social Media that contradicts her. Some of following are captured posts from a Moms Demand fan who thinks he is doing a good job supporting the cause, some from Moms Demand Twitter feed and the rest are evil gun owners s-trolling (done on purpose) the protest.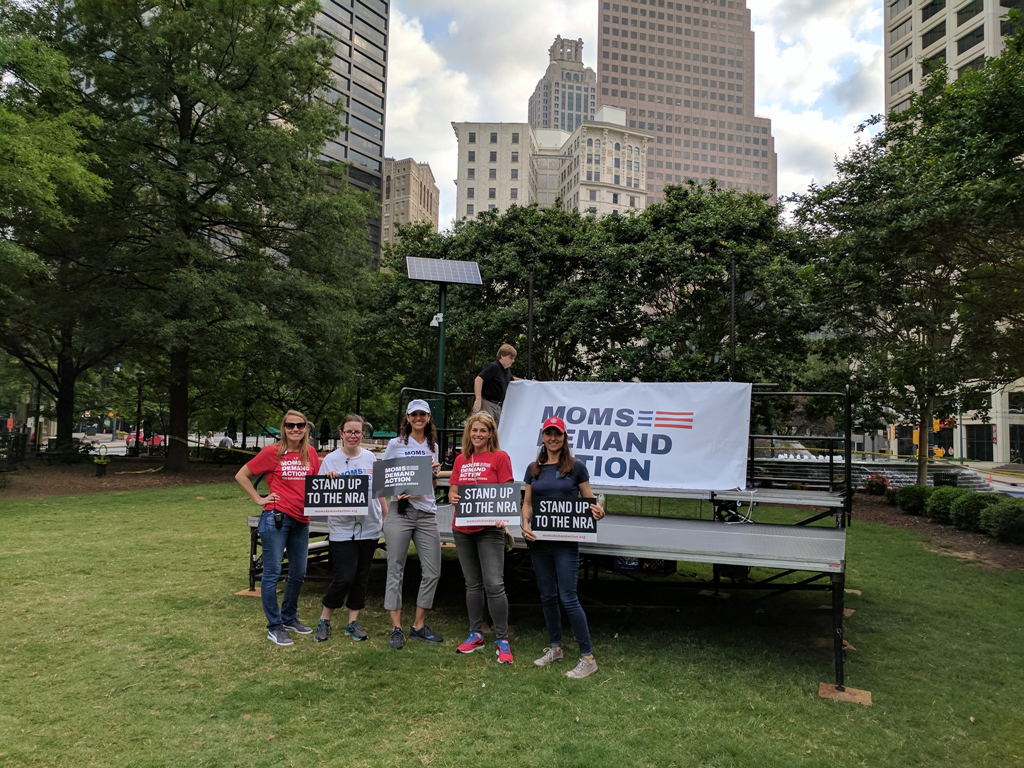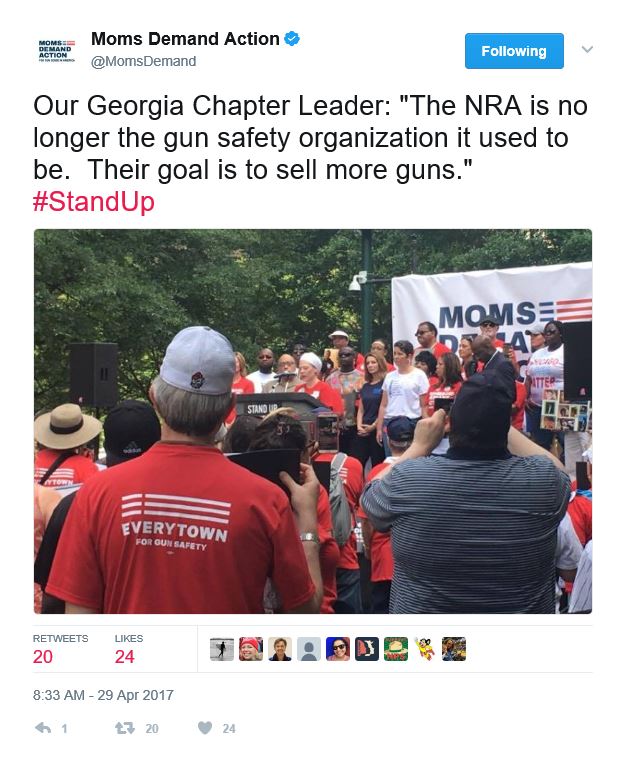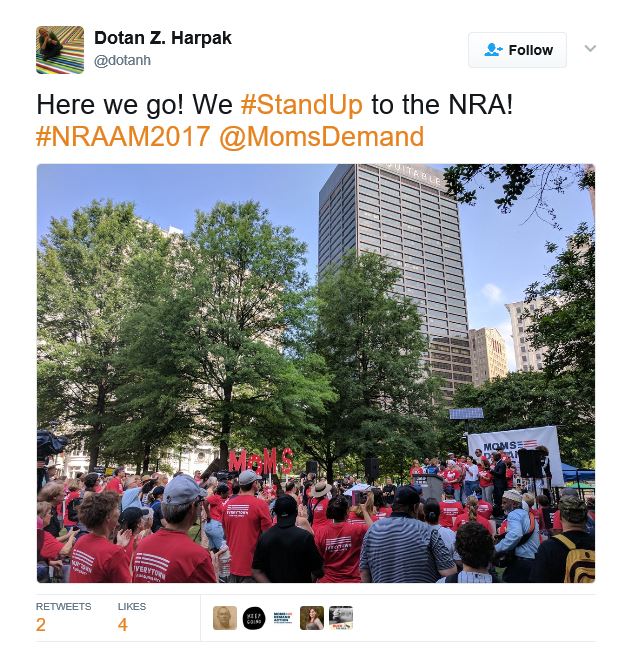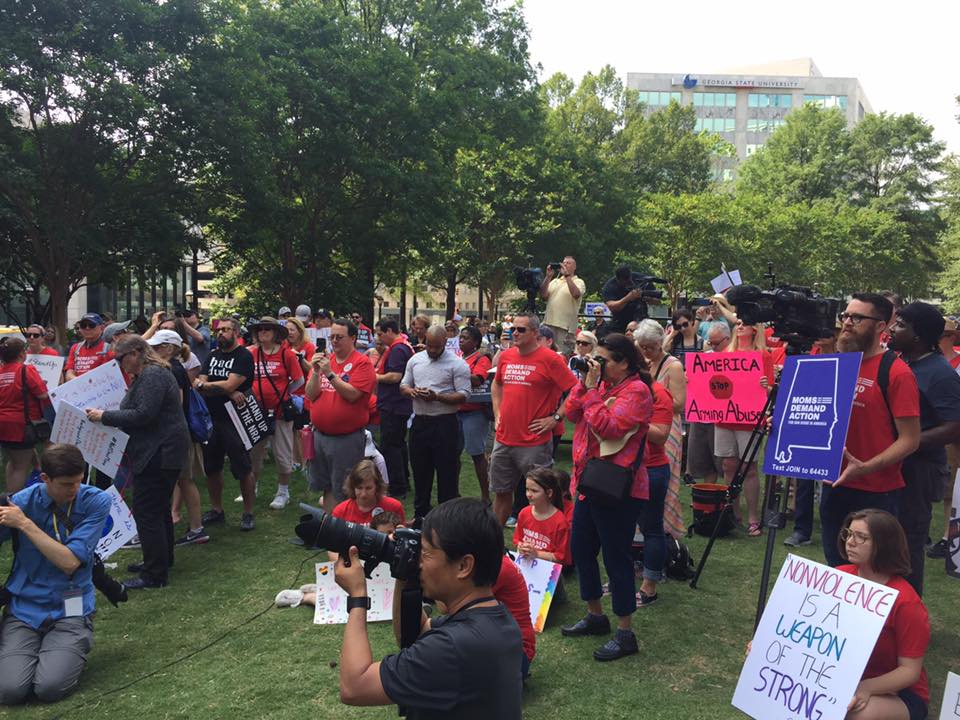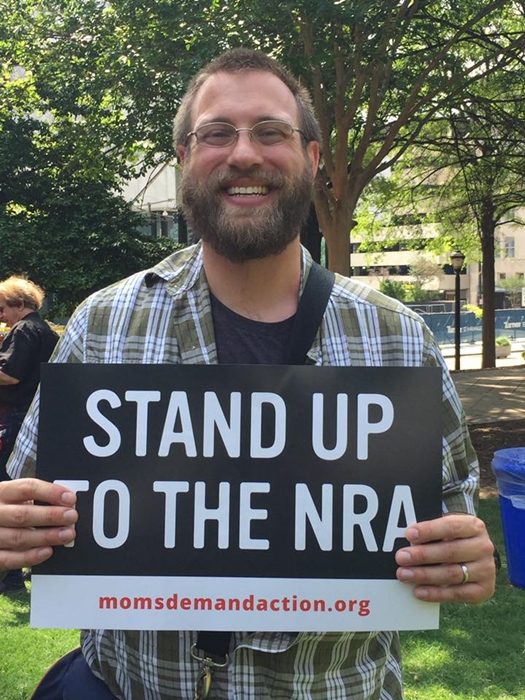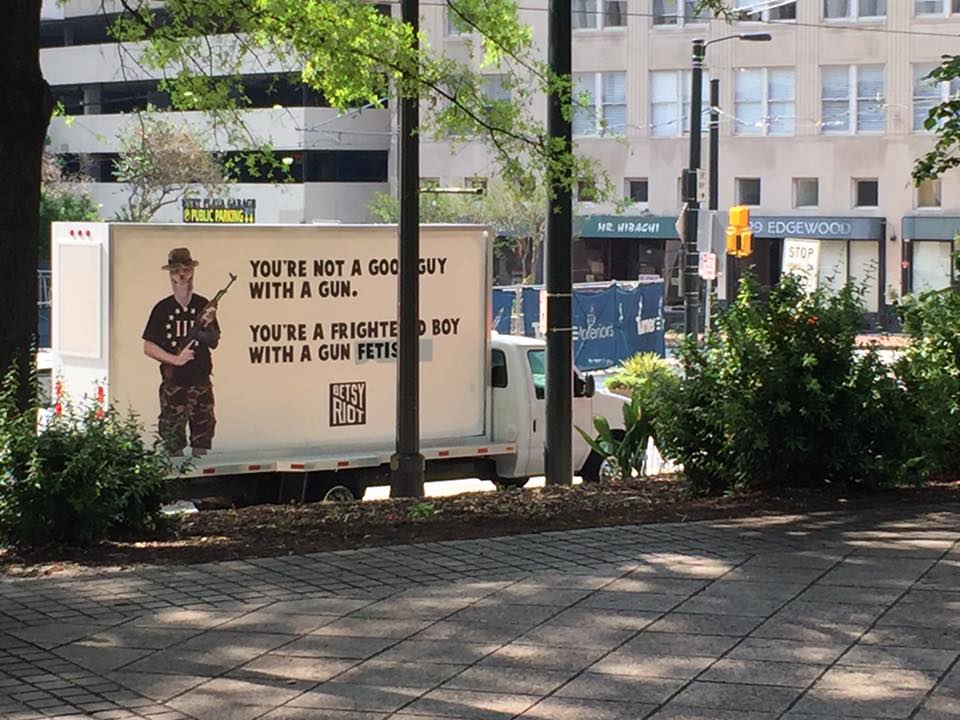 And now, our favorite part of the Moms Demands Anti NRA Parties: Shannon Watts ARMED Bodyguards!  (Photos Gail Pepin)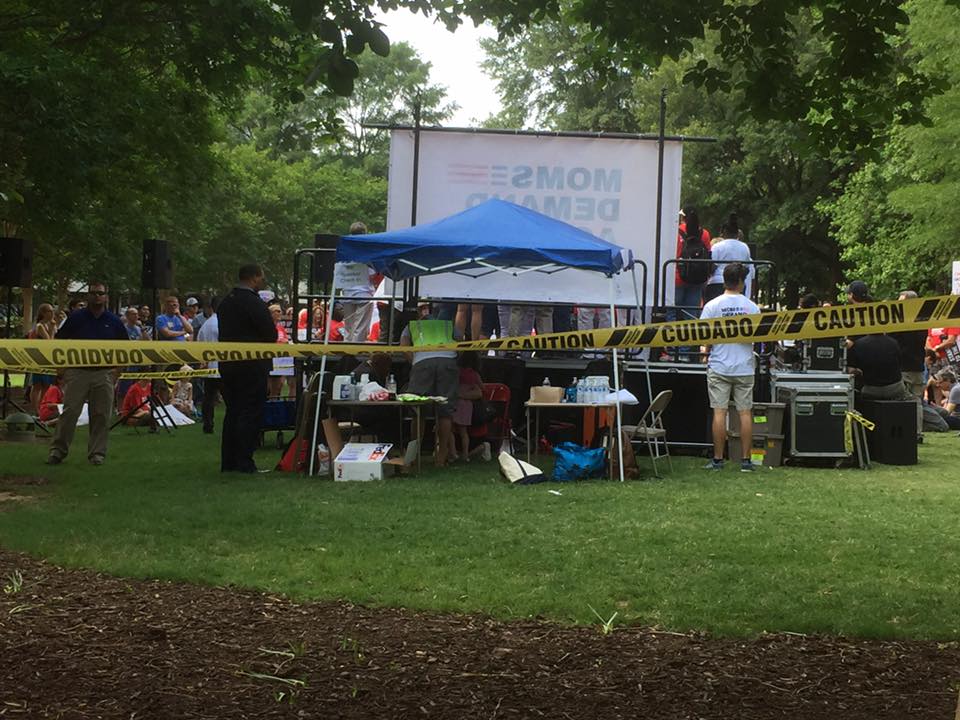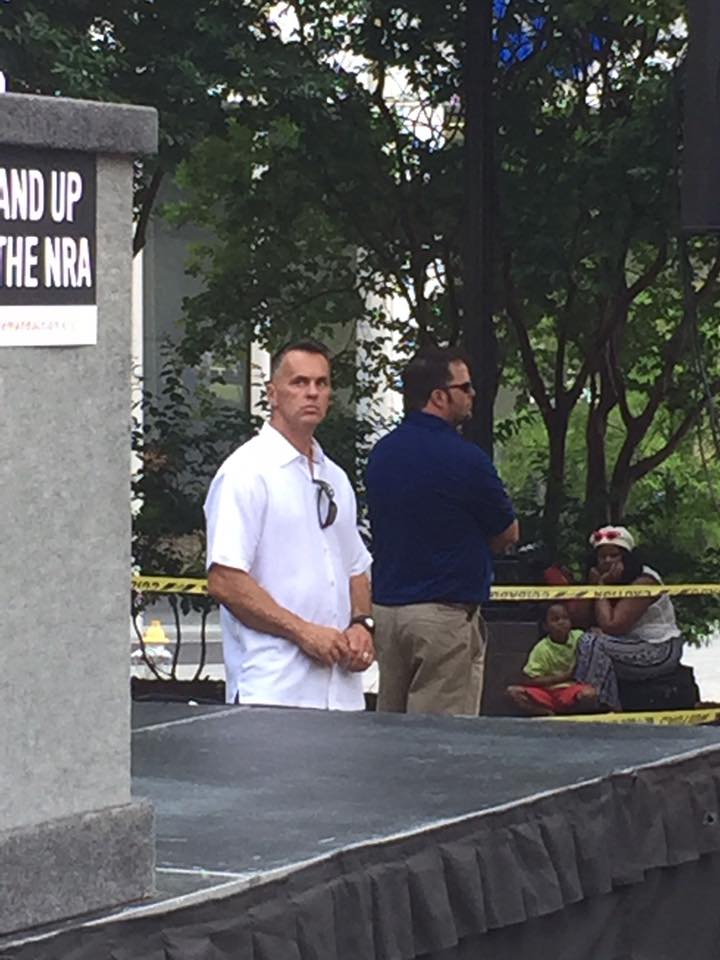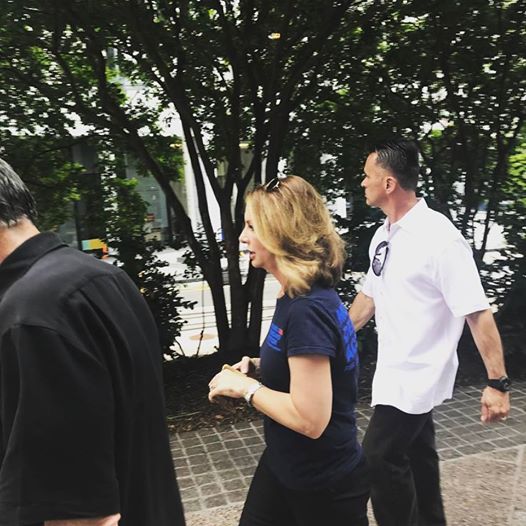 Quoting from Bearing Arms (follow the link, more pics there):
According to an officer providing security at the event, Mom's Demand and Everytown brought just 75-100 people to Woodruff Park to "confront" the NRA, at a venue 7/10ths of a mile away from the Annual Meetings.