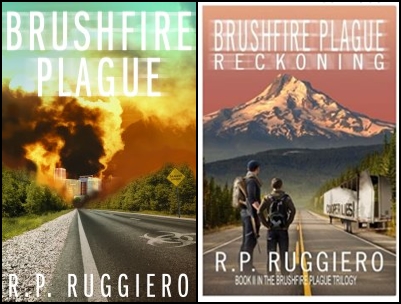 R.P. just dropped me an email letting me know that the first two volumes of his saga are 99 cents each in Kindle format.
And since I am such a nice person, I give you the links.
Brushfire Plague: Reckoning (Volume 2)
They are great reading and now that summer is coming, you can't go wrong by adding them to your vacation list.