The National Gun Victims Action Council is the Gun Control version of the Westboro Baptist Church… but without the media attention or class.  From time to time I love to bring you some example of the stuff that goes on in their Facebook page.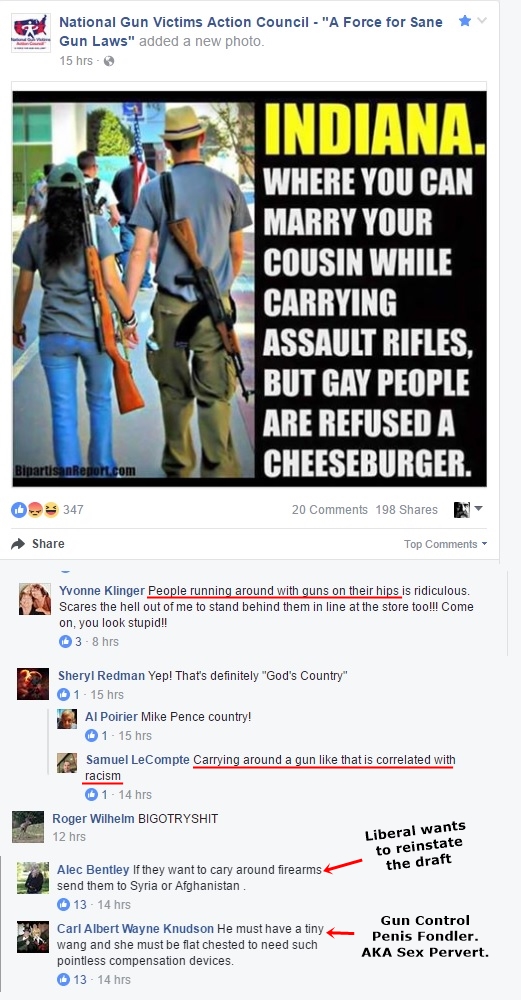 And I am not 100% sure, but I think that picture is not from Indiana but from Texas. The only person I have seen wearing the Cuban Pimp hat and a gun is Kory Watkins who is kinda our version of the same church. So, it evens out.
Anyway, enjoy the collage of idiocy.