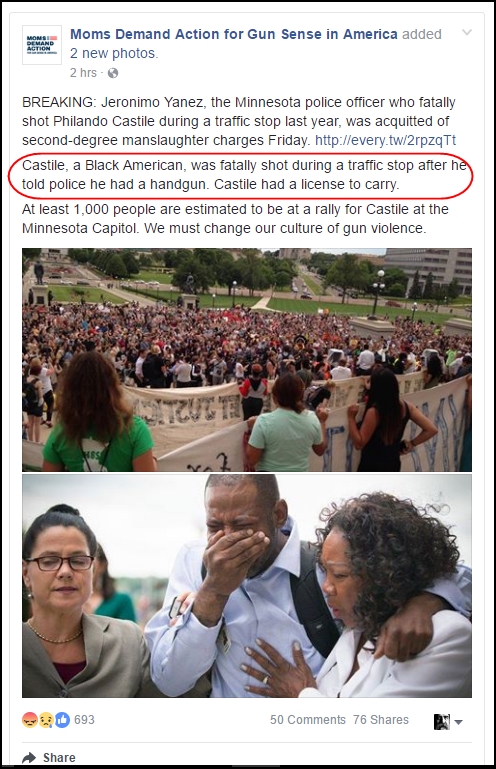 The Philando Castile case is the Concealed Carry example of everything going wrong and then some. Nervous Rookie Cop mixed with CWP doing the wrong movements lead to a death.
I am going with this  CNN article for some info on the evidence and testimony presented in court:
An audio recording captured Castile telling Yanez he had a gun in the car, and the officer telling Castile not to reach for it. Seconds later, Yanez opened fire.
and
Yanez's lawyers alleged Castile had been smoking marijuana the day of the shooting, which they said affected his judgment.
When you take the responsibility of carrying a weapon, you also take on the responsibility to be stone cold sober or accept whatever may come to you otherwise.
How many times have we seen in shows like COPS people reaching for their pockets when asked if they have drugs, needled or weapons? I am going to say that this is what happened in this case and the fact Castile was under the influence, helped reduce critical thinking and maybe figuring that staying standing still would have been the better option.
And then we have the question of why was a rookie cop allowed to be involved in what was supposed to be a potentially dangerous stop? Notice that the article says that officer Yanez told Castile not to reach for the gun and then opened fired. I know I am Monday Morning QBing some, but repeating the same message several times and louder seems to be what most veteran cops do.
Again, there is mayor responsibility on both men, bit I really do not see culpability on either. The best we can do is learn from it and make sure we don't end up bleeding in our cars.
Of course, the Opposition is using it against Guns and for Cop Bashing. And if some deluded asshole shoots a cop n payback, much the better for Moms! they can say we are a threat to Law Enforcement and that something must be done to protect officers. The more bodies, the more they collect and I figure Shannon is due a hot tub upgrade for her "little" home in the Rockies .