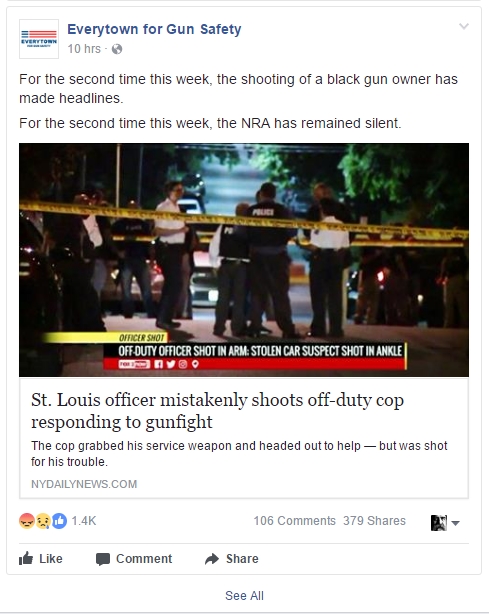 ST. LOUIS –  A black St. Louis police officer, who was off duty when he heard a commotion near his home and tried to help fellow officers arrest three black suspects, was shot by a white officer who did not recognize him, police said.
Source: Black off-duty St. Louis officer shot by white officer | Fox News
Can we finally agree that the whole sudden rush to call Philando Castille a martyr and shame on the NRA for not saying anything is a fucking sham set up by our opponents? And can we please stop helping them?
Everytown and Moms Demand are pushing hard on their version of Black Lives Matters, so really they don' care for cops either unless they could be used to "shame" the NRA into getting in Race Politics.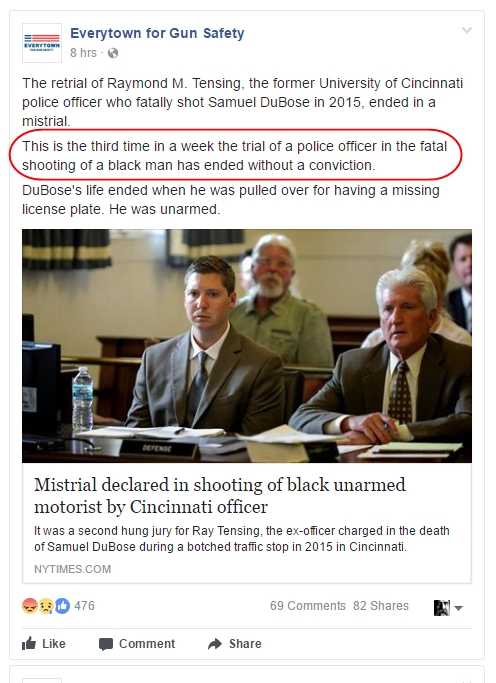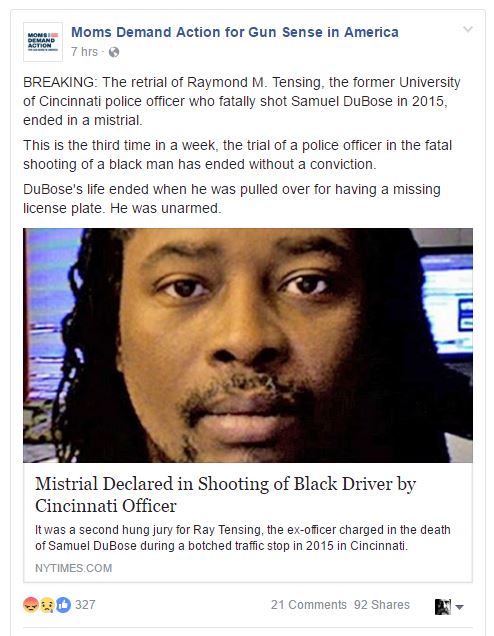 Gun Control groups are very much aware that Gun Owners and Law Enforcement have a decent relationship. While the Police leadership in urban areas is very political and almost lock-steps with the Democrat machine, the rank and file officer is Pro Gun. The Opposition knows it needs to drive a wedge between both groups in order to advance their goals. It does not help them that the officer on the street tell people not to count on them to arrive on time to save them and that they need to protect themselves.
So please, stop helping the enemy. Don't fall for political grandstanding because it might be cool or fits some stupid preconceived idea of what we must do.
We do not do racial politics, we do Bill of Rights.
We are the Gun Culture.