So I caught this moron yesterday in Twitter.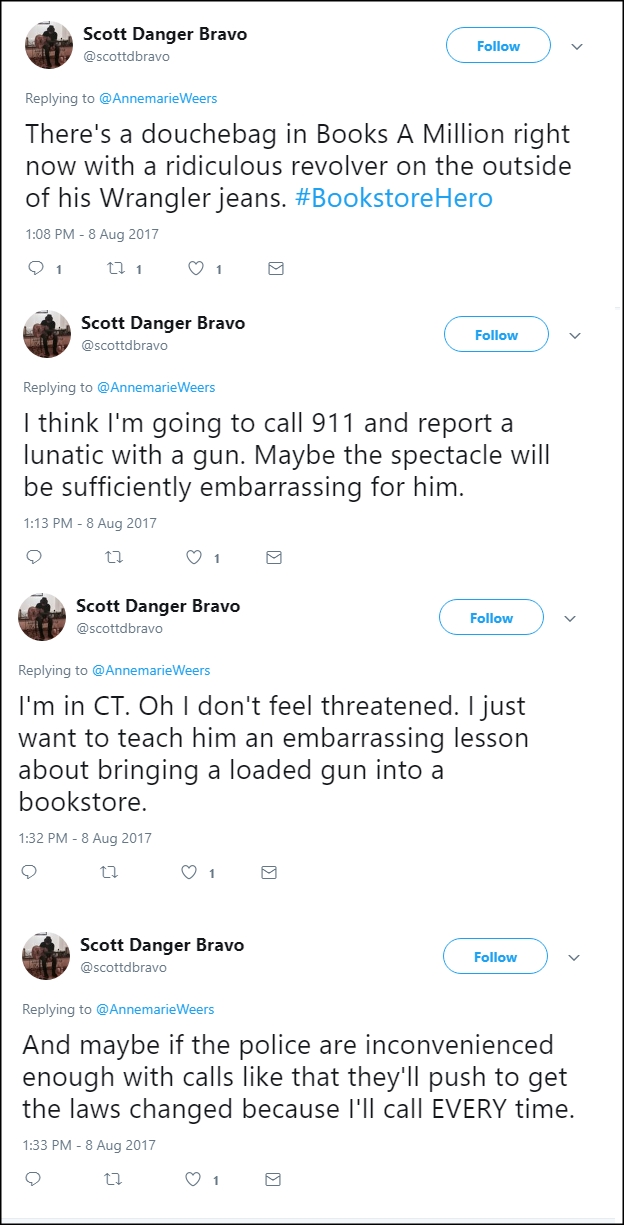 I could not help myself but to check on the proper laws and let him know of the results.
And then I remembered something a wee bit important: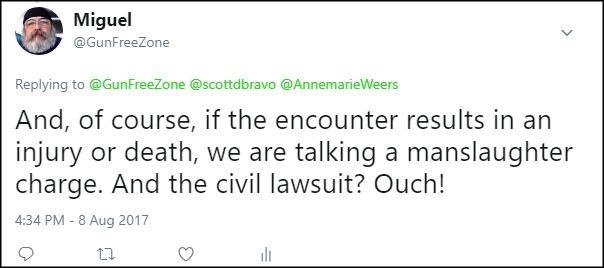 "Scott "Danger" Bravo is an acoustic, instrumental, guitarist from NYC." So we have another case of a Dancing Monkey unable to contain his pie hole.
This is why we win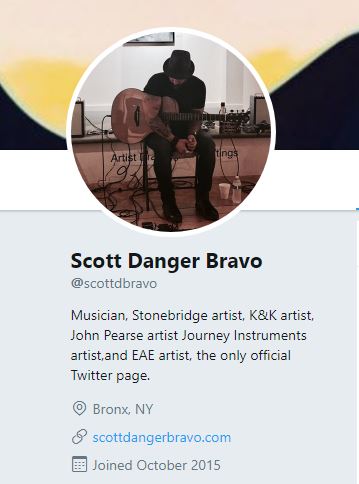 Update: Scott finally saw the post and gave his opinion.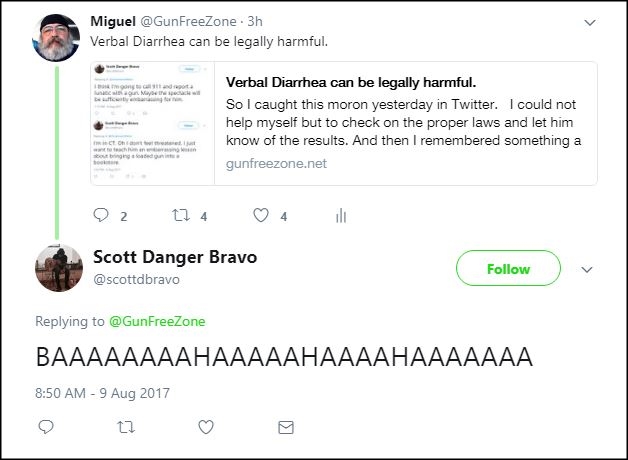 Not unexpected. Then again, I am not trying to convince him.  😀