That mess are hot dogs: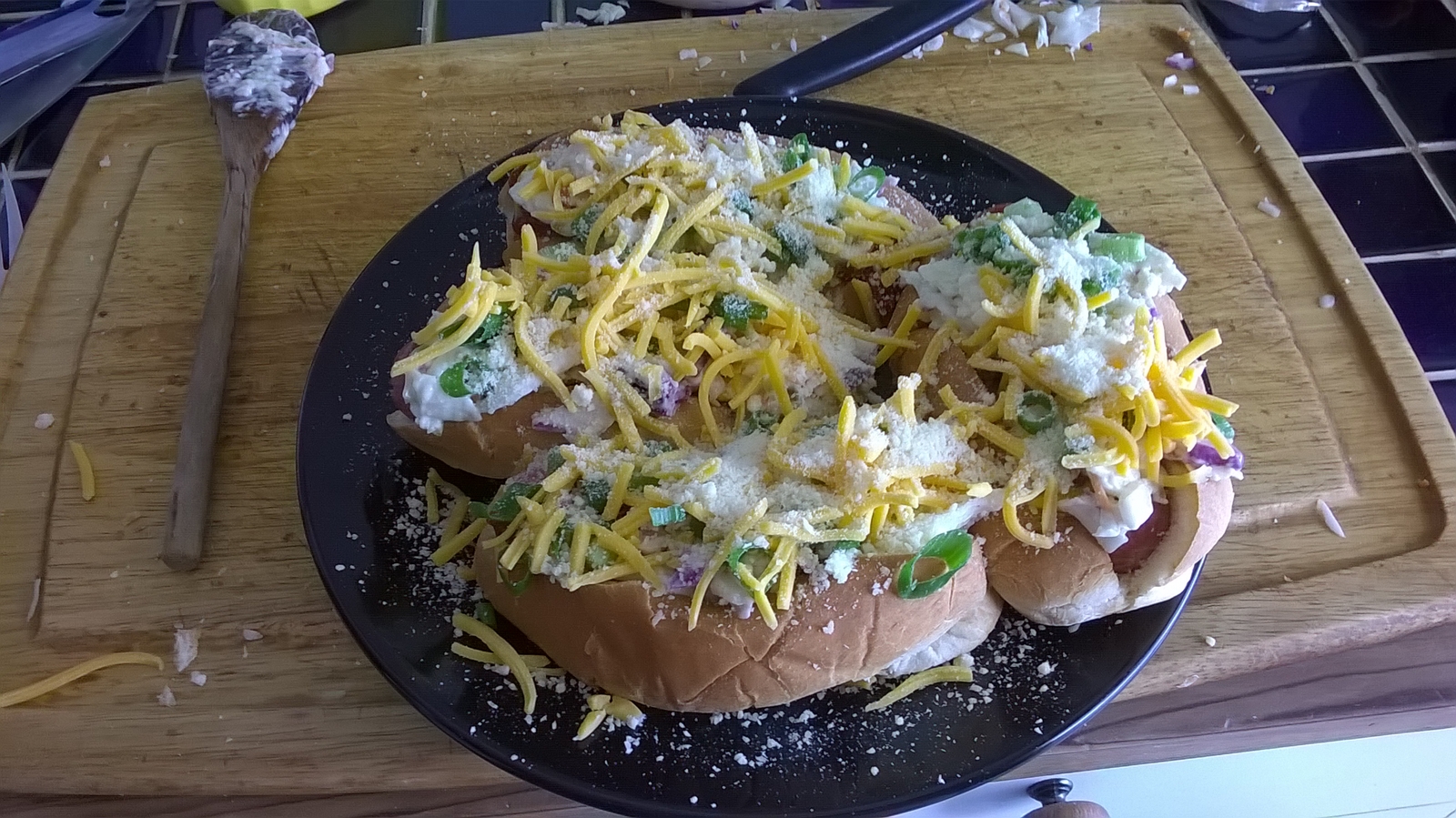 The layers are (from bottom to top):
Ketchup (Told ya I was a heathen)
Mustard.
Coleslaw
Chives (instead of onions)
Shredded Cheddar Cheese.
Parmesan cheese.
All-beef boiled franks on a top slit slightly toasted buns.
Did I just make a foodie post? Oh hell, I am being hip… Help!