The photos of the tax form were photoshopped. This is what happens when I don't follow my own rule of always reading the source material.
My apologies for the fuck up.
It is nothing new that I believe Moms Demand believes its followers are dumber than rocks and lies to them without an ounce of shame. That goes double for what they think about Gun People since they built and believed the narrative we are a bunch of dumb ignorant rednecks.
I just found out this little exchange from last month in Twitter.
Enjoy!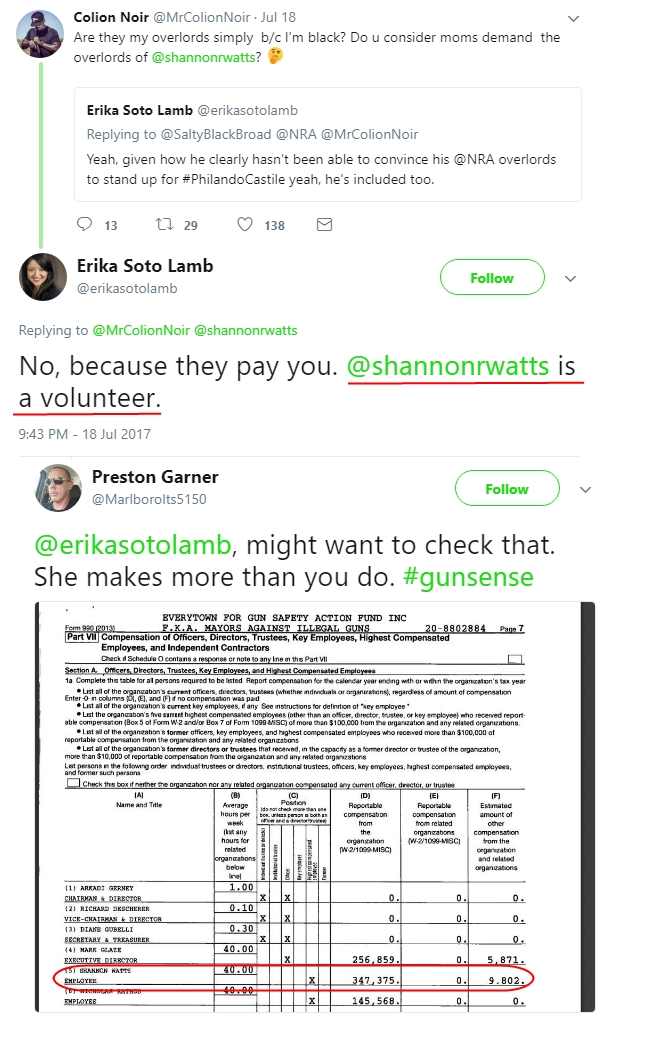 And a bit bigger:
Ouch! That's gonna leave a mark.