Why crickets? Because of this: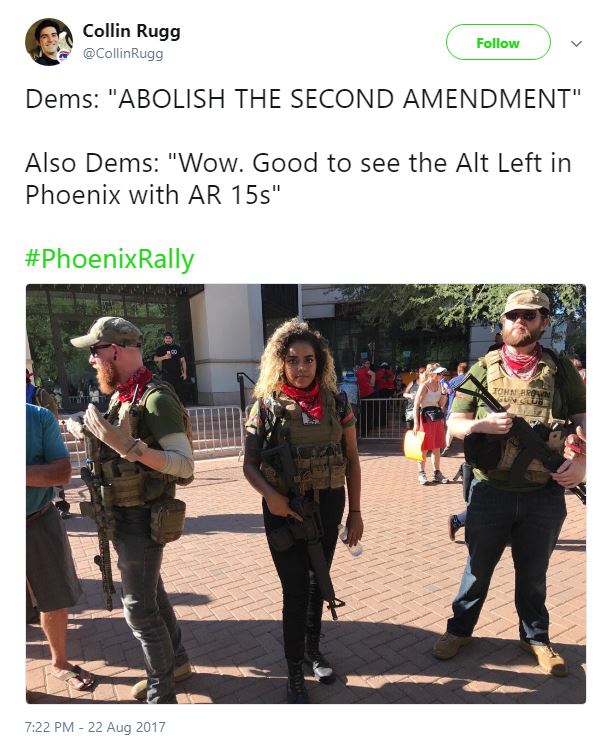 I forget of they are Redneck Revolt of John Brown Whatever Armed Left Wing Antifa Sucker group they belong to. Yes, they were OC in Phoenix and no, we have not heard one word of surprise, hate, condemnation or otherwise doom coming from ANY of the Gun Control Groups. It has been absolute silence with crickets in the background.
Apparently thy either like or don't mind their fellow Lefties have guns as long.
It has been said before and needs to be repeated: Gun Control is not about guns but about control.