And what I mean is in general terms of humanity may you belong to whatever religion you do.
Why do I say this? While checking the disaster in Houston via Twitter, I found stupid stuff like this: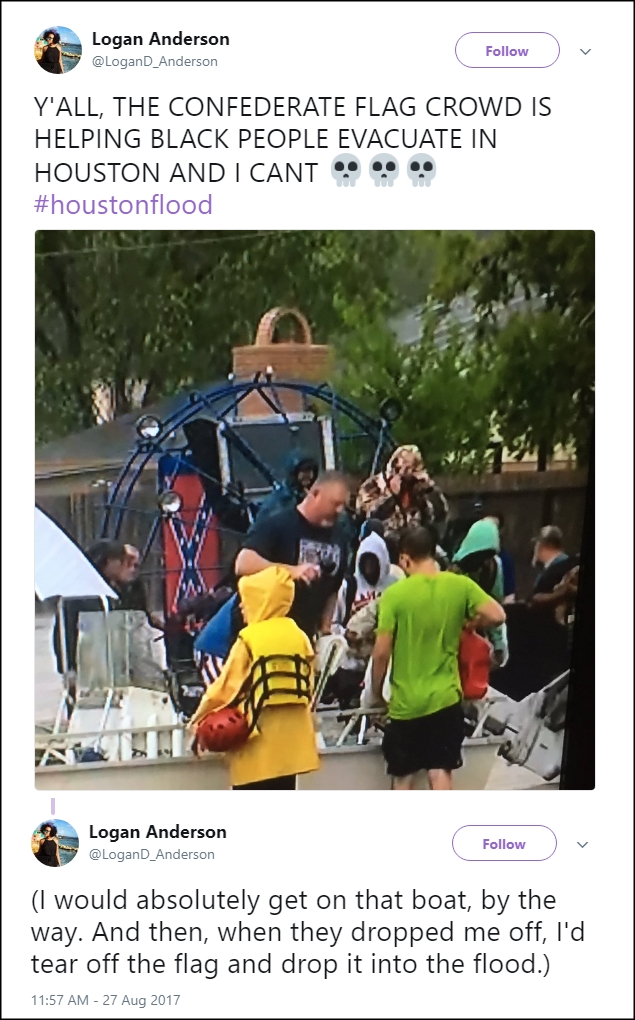 This is one of the gentle ones. I read several celebrating the disaster because Texas is a Red State that voted for Trump. Others, including a Tax Exempt progressive entity stated that they would not help anybody from Texas for the same reason.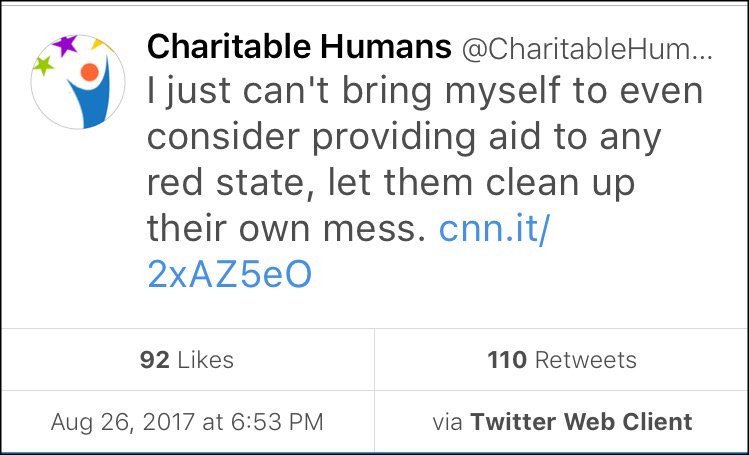 And while I am seeing amazing examples of people coming together and helping others no matter what color or religion or politics, this shit was happening in Berkeley:
Trump supporters chased down and beaten by #Antifa at #Berkeley pic.twitter.com/FaKopXjzox

— Josh Caplan (@joshdcaplan) August 27, 2017
The best summary of this dichotomy was done by Cameron Gray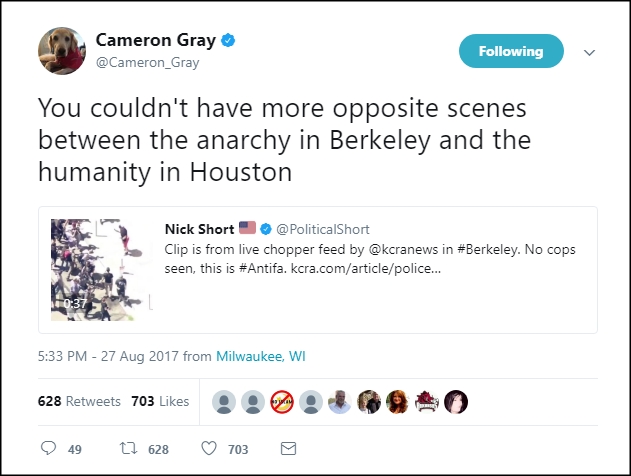 To the Left in general, I have only one bit of advice:
Beware the Fury of a Patient Man.
.