Depicting all things Texas as Nazi.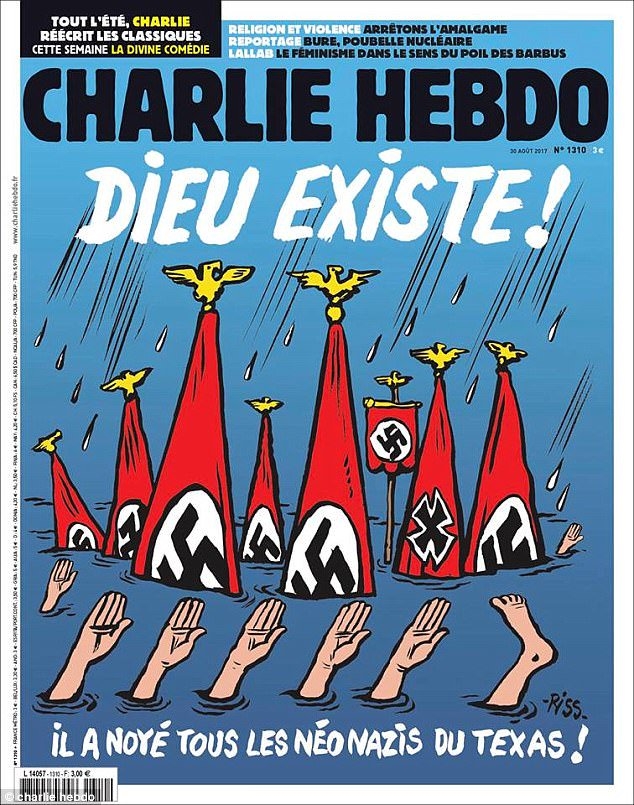 Listen, Europe does have a long tradition (dwindling) of Shock Satire. Those publications are their version of Howard Stern without the hot chicks.
Disgusting?Uninformed? Biased? Bigoted? Yes, yes, yes, yes and one extra for the ones I forgot. But we Americans understand their right to be assholes like that even though their own country may not have as ample Free Speech as we do.
What we need to do is simply direct our energies to pray and do what is necessary for our people here the same way we will do for the editors and workers of Charlie Hebdo the next time  group of "Asian Refugees" from the Middle east use them as target practice.