Oh dear God.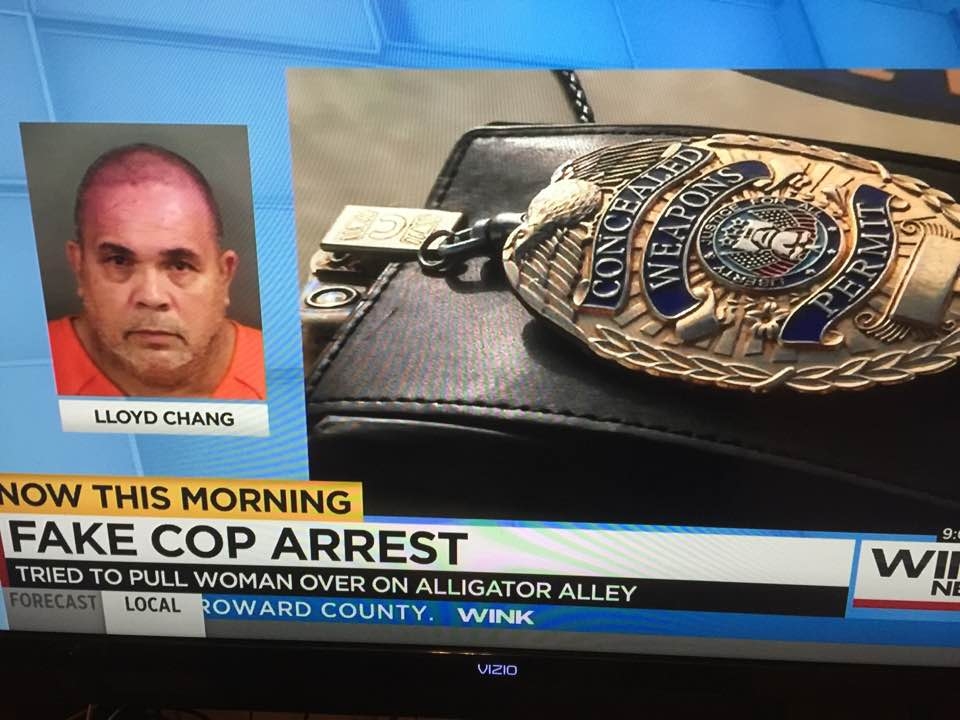 One driver who refused to stop called FHP when Chang tried to pull him over while driving a dark-tinted Toyota Camry, troopers said. The driver told troopers that Chang had pulled alongside him and flashed a badge. When the driver didn't stop, Chang drove in front of the car and slowed down, at which time the driver called for help, troopers said. Chang was stopped near mile marker 41 in Broward County. Troopers found a concealed weapons permit badge hanging around Chang's neck and a .357 revolver behind the passenger seat, a media release said.
Source: Man arrested on suspicion of impersonating law enforcement….
Not enhancing the popularity of the already maligned badges.  Save your money and use it to buy ammo or a spare magazine: it will serve you better.
Hat tip Jeff S.