I just realized I have been running on stress non-stop for the last 8 days. First with mom and her trip to the ER to  come out and have Irma approaching Florida.
I understand the hurricane is the biggest on record for the Atlantic Ocean, but I am as prepped as I can be and no amount of watching the Weather Channel and the local news is gonna change that sumbitch's path… which we still don't know which will be.
The only thing I know that I am bone tired mentally.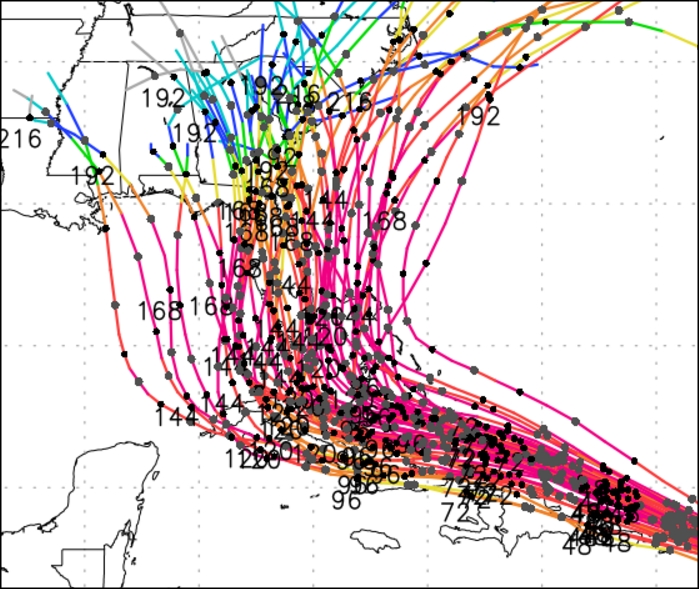 Somewhere under all those "hurricane path prediction" tracks is South Florida and parts of Georgia. No wonder I am ready to pop a fuse with all that crap, even evacuation seems dangerous.
If you saw the movie Wargames, I feel like WOPR at the end of the flick.
So I probably won't be blogging much tomorrow.  Still as family,  trying to figure out if staying or evacuating.
I will make at least one last post before getting hit and let you know how it goes, and if I go dark, J. Kb. will be here in charge.