It is funny. We have done all that we can to be ready for Irma and we are still going through the "What are we missing?' part of the equation which will be followed up with the "Screw it, nothing else we can do right now.
The new track is showing Irma shifting west which means we won't get hit hard, but now good people in the West Coast of Florida are under the threat of 155 mph sustained winds.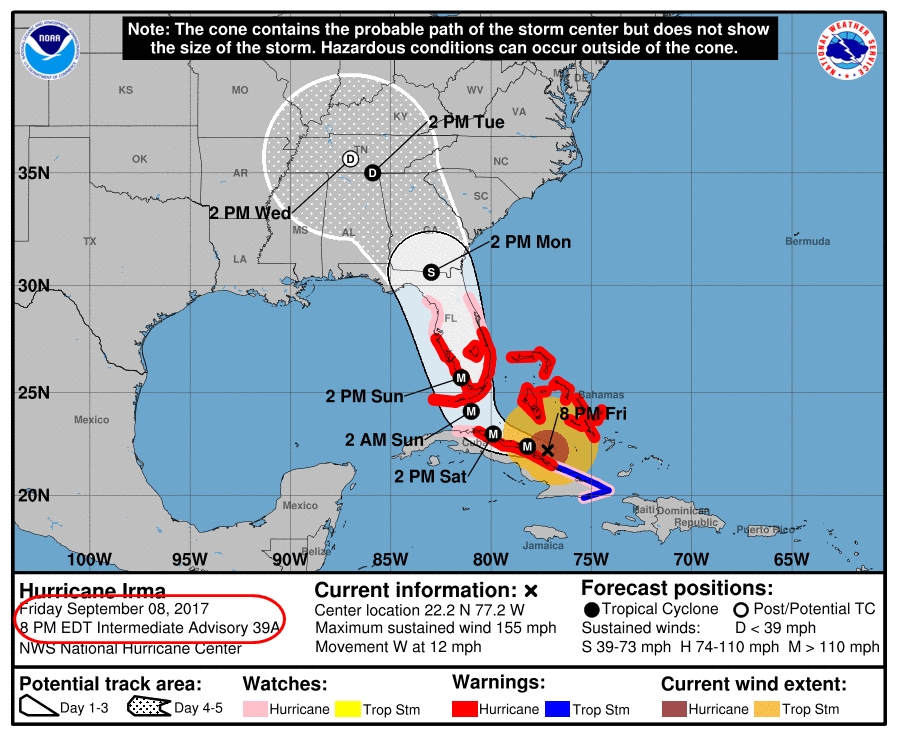 BUT… I am not trusting a guesstimate. This type of events play Marco Polo with forecasters and until I don't see that the eye has passed 26 degree latitude.
Everybody, stay safe.