Shortly after the dust-up in Charlottesville, I saw a quasi-viral tweet that attempted to sum up the progressive stance on the situation.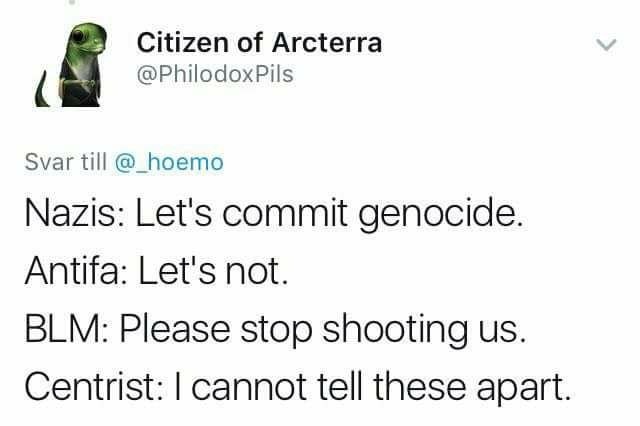 The point, was of course, to mock the people who agreed with the "violence on both sides" position taken by Trump and others.
I have touched on this subject before, but in the last few days some news has brought me back to this tweet.
I think I'm going to have to give my own take on it.
Nazis: Let's get rid of the Jews.  
Yeah, that is pretty much unchanged.
Now Antifa.
Antifa: Jews are Fascists.  Let's throw the Jews off of the U Illinois campus.
How about #BLM?
Black Lives Matter: We stand in solidarity with Palestinian Terrorists, and spread lies about Israel and the Jews.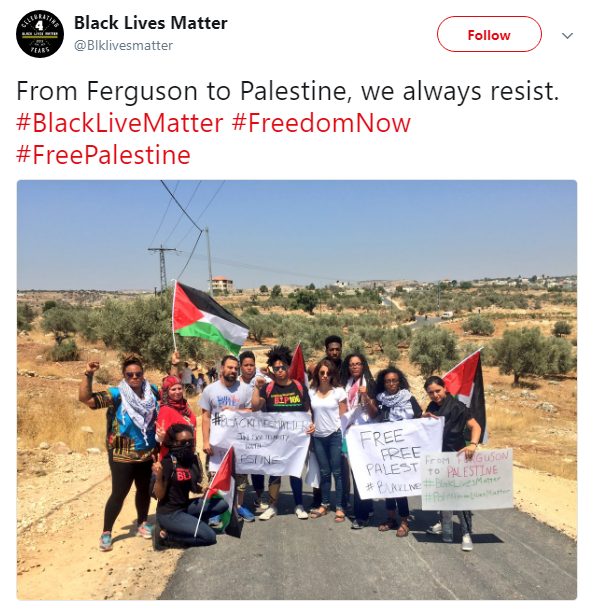 That leaves the Centrists.
Centrists: When it comes to their opinion on the Jews, I literally cannot tell these apart.   
The truth about these people is becoming more clear every day.
I think I can simplify this even further
Nazis: White identitarian, Jew hating socialists.
Antifa: Progressive identity politics, Jew hating socialists.
BLM: Black identitarian, Jew hating socialists.
It's a diversity of Nazis.