Hello everybody. We made it!
We are out of power, but we have Internet and Water. I am running the modem through the generator so I won't stay long. It is a small 5K Watts which can do the Fridge, fans and not too much else.
I took a quick spin around the area this morning. Here is some of the damage.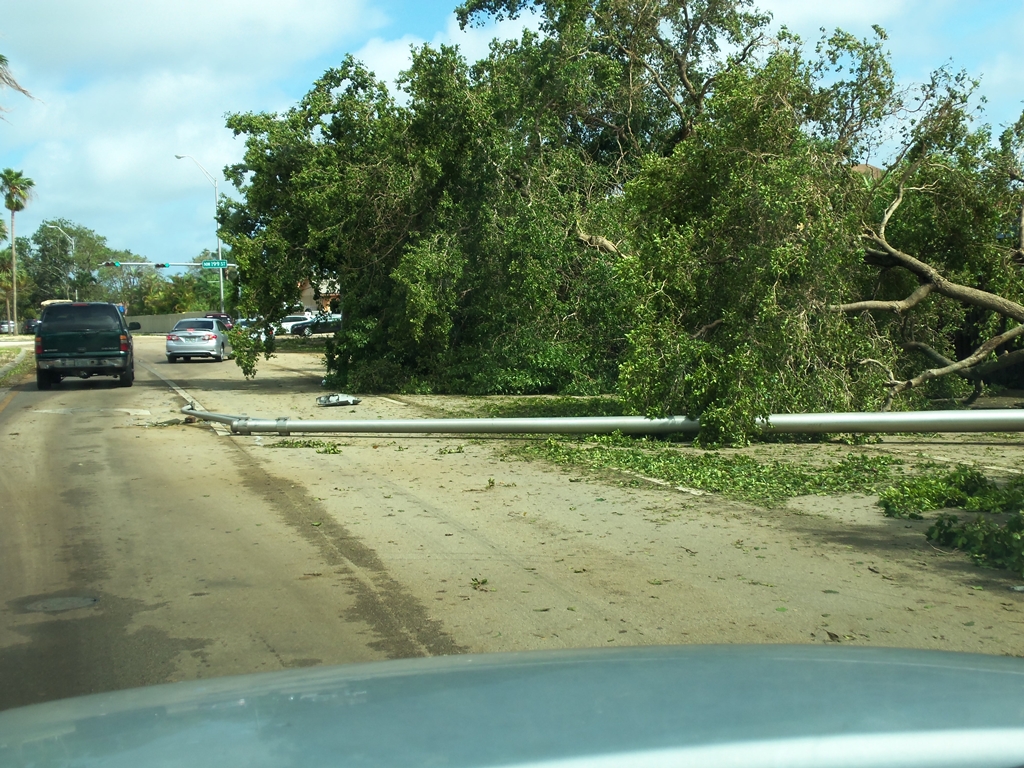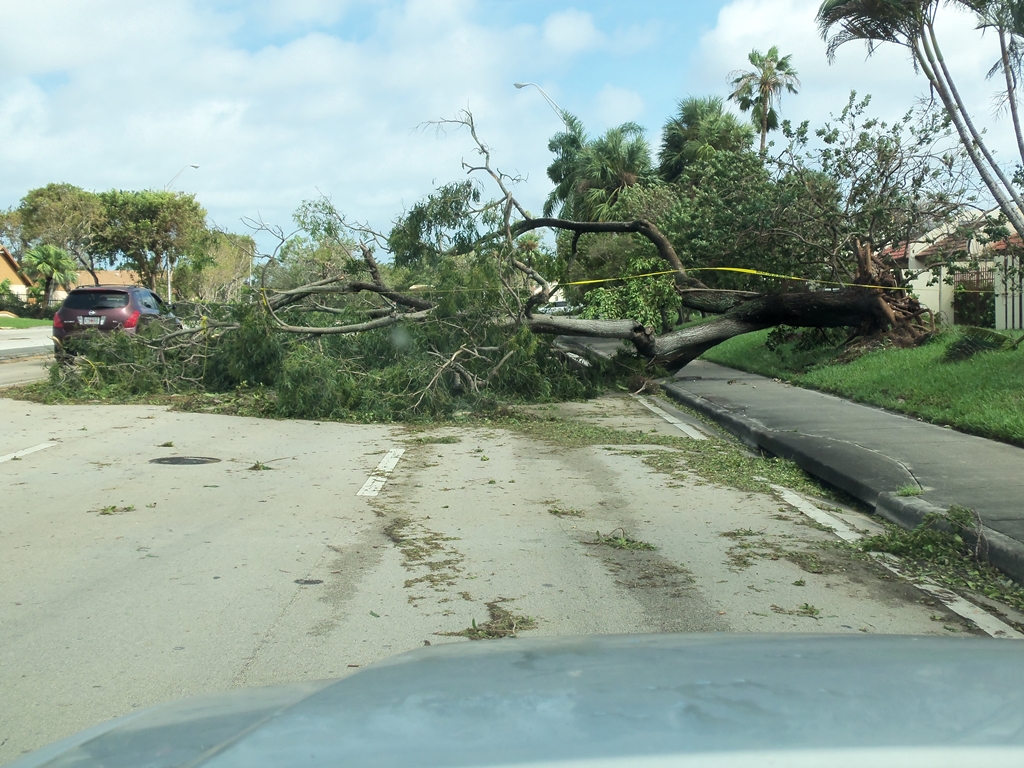 I'll update more later and do longer posts once the electricity and the Air Conditioning) are back.
And thank you thank you for all the good wishes and prayers. It did get sporty there for a bit.