Moms Demand Action has ratcheted up the anti-suppressor rhetoric.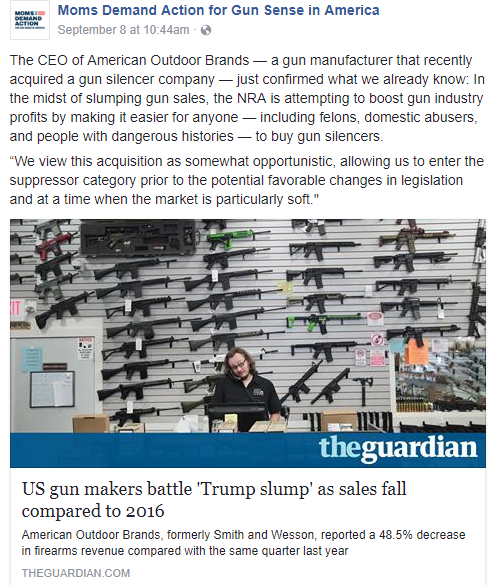 Except they are wrong about the background check issue, as the proposed law would make suppressors subject to a 4473 NICS check, just not an NFA tax stamp.
Of course, being a far Leftist organization, it's not just guns that are the problem, it is profit.  Why allow gun companies to make profit?  That's twice as evil.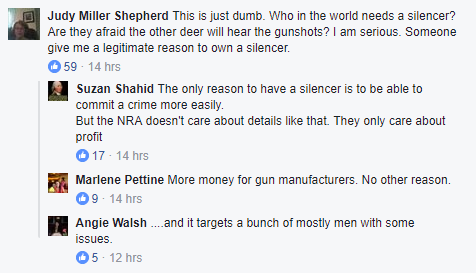 The worst argument against suppressors is that it will prevent ShotSpotter systems from working.

ShotSpotter doesn't work, and cities like Charlotte and Miami have spent huge sums of money on a system that "doesn't work."  When it was tried in the UK, it recorded over 1,600 false positives.  According to ShotSpotter, Birmingham, UK had more shootings than Chicago in a month.
This is the single dumbest argument against suppressors I can think of.  So, of course, Moms is going to run with it.  With any luck, the validity of the ShotSpotter system will come into question and all the data that the antis use that comes from that will go out the window too.