My grandfather used to say "scratch a Christian and find an antisemite."  That may have been true for Jews growing up a century ago, when the official doctrine of the Church was that the Jews killed Jesus.  Not anymore.
One of the reasons I have so much respect for Pope John Paul II, and a glad that he was beatified, was that he did away with that dishonor and really worked to improve the relationship between Christianity and the Jews, largely motivated by his experience in WWII.
Today, I believe that the accurate statement is "scratch a Progressive and find an antisemite."  The social justice Left just loves their Jew hatred.
Tariq Nasheed is described as a media personality and relationship expert.  What he is, is vile scum that has written several books, and hosts a radio show, about how to score an easy lay with psychological manipulation.
Tuns out, he's also a total racist and antisemite.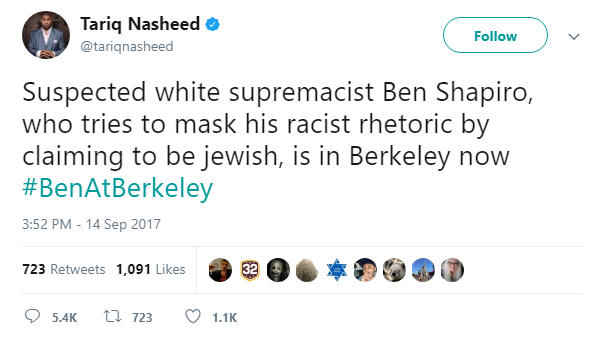 Yep, you read that right.  Ben Shapiro is "claiming to be Jewish" to be able to get away with white supremacist rhetoric.  He is also a member of the "everything I disagree with is white supremacism" school of thought.
Dana Loesch called him out on his Jew hatred on Twitter.  That back-and-forth is a hoot.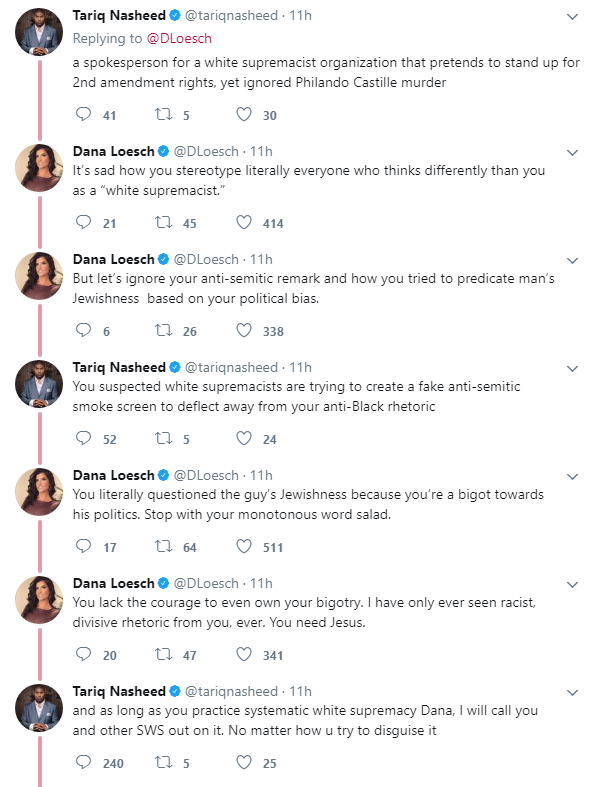 Tariq is a bigot who justifies his own bigotry by accusing other people of bigotry.  That is 100% the Antifa model, but in this case with Tweets not beatings.
Here is where this story goes to 11.
Shannon Watts, who has made herself Loesch's foil, tried calling out Loesch for picking on a fellow Progressive.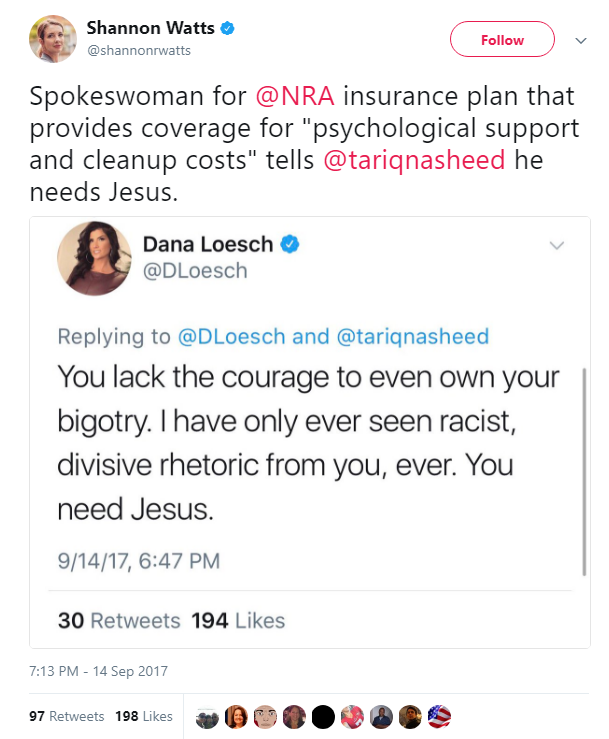 It seems that a tiny detail was left out of Watts' tweet…
I think that the NRA CCW insurance is a little excessive (not to mention a potential liability*) but supporting the right to self defense does no negate Loesch's morals.
In effect, Watts was defending a viscous antisemite.  Scratch a progressive…
So here is the question: now what for Bloomberg?
You know, the Jewish billionaire bankrolling Watts.
If I were a mean SOB (and I am), I'd corner Bloomberg on this.  Either he, as a Jew, is willing to turn a blind eye to antisemitism to promote gun control OR he has to condemn his own minion for her antisemitic moral equivocation.
Let him stew over that.