Not The Onion: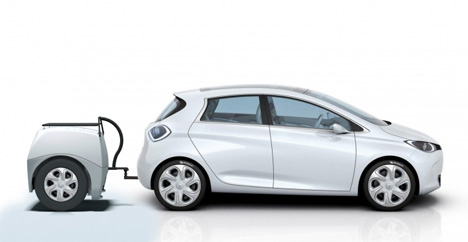 It is not a cute little ultralight trailer for electric vehicles. It is a frigging towed generator.
The EP Tender is an interesting solution to this problem, albeit not a permanent one. It's essentially a little trailer that you tow behind your EV. If your battery starts running low, the EP Tender kicks into action, turning on the generator inside the trailer. It feeds electricity into the car to keep it going further than would be possible with just the car's battery.
For frock's sake. If this is enough to make the smug idiot owners of inefficient electric vehicles recoil in shame and go buy a Dodge Diesel Ram Pick Up, there is simply no cure for them.
Now that I think about it, we did not see many Teslas (if at all) stuck in the evacuation traffic escaping from Irma's wrath.