The smart holster uses fingerprint ID, RFID and voice identification to keep out everyone but the legal owner (and up to 200 other users), Cohen and Raj Kumar said. A small fingerprint reader is embedded into the wall of the holster. The beauty of their design is that you "don't have to change your gun at all. It's just a holster similar to the one you have except this is maneuvered so that it's almost inherent that you put your finger [on the fingerprint reader] when you pull it out," Cohen said.
Source: Team from NYU Tandon wins $1M prize in Brooklyn BP's Smart Gun Competition | Brooklyn Daily Eagle
I am going to leave the reality (or lack thereof) of the electronic security measures to people who know about it. But there is a couple of things that bother me some.
Number one: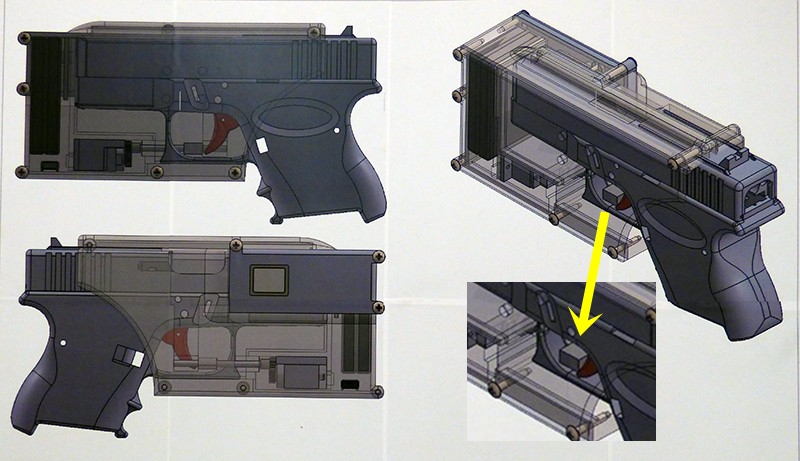 Solid things near trigger make me nervous. In fact anything inside the trigger guard that is not the trigger by its lonesome has the potential for a negligent discharge. I seem to recall a similar mechanical device in the TSA-Approved holsters for pilots that was responsible for some negligent discharges in the cockpit.
Second: Where are the frigging belt loops/attachments? It is supposed to be a Smart Holster as in "going to be carried attached to a belt."  Because without a way to actually keep the gun firmly and safely on the person, the only thing you managed to create is a minimalist and expensive Hornady RAPiD safe box.
Oh well.