With Hurricane Irma a bad memory and Hurricane Maria past our latitude and no prediction of turning to South Florida, I decided (read: the missus ordered) to start putting crap away  and return to normal madness.
The generator is already cleaned, emptied of gas and with fresh oil, but the jerry cans of gas not used went to refill the family fleet. If you have one of the new federally mandate jerry cans and have used it, you have cussed plenty to the bureaucrats who one day decided  "fuck the laws of physics, we are doing it my way"  and made the cans a pain in the ass to use. You cannot pour gasoline and not think the poor container is choking itself to death from all the gurgling. And it is a slow transfer of fuel as a reply from a Freedom of Information Act or an NFA stamp.  basically the Federal Government in another moment of bureaucratic stupidity reformulated the gas can into something that makes it almost impossible and even dangerous t use.
I am not a traditionalist so I enjoy the plastic containers. Something about bouncing around, not rusting and light weight appeals to me.
I found a fix for the struggling pour & lack of speed in Amazon: Fuel Gas Can Jug Vent Cap.
If you look carefully, there is a small section on the back of the handle that is flat or very close to it. You will need a 1/2 inch drill bit or spade bit (they tell you use one step lower, but trust me you will need the 1/2 inch) and a plastic or rubber mallet to drive that sucker home.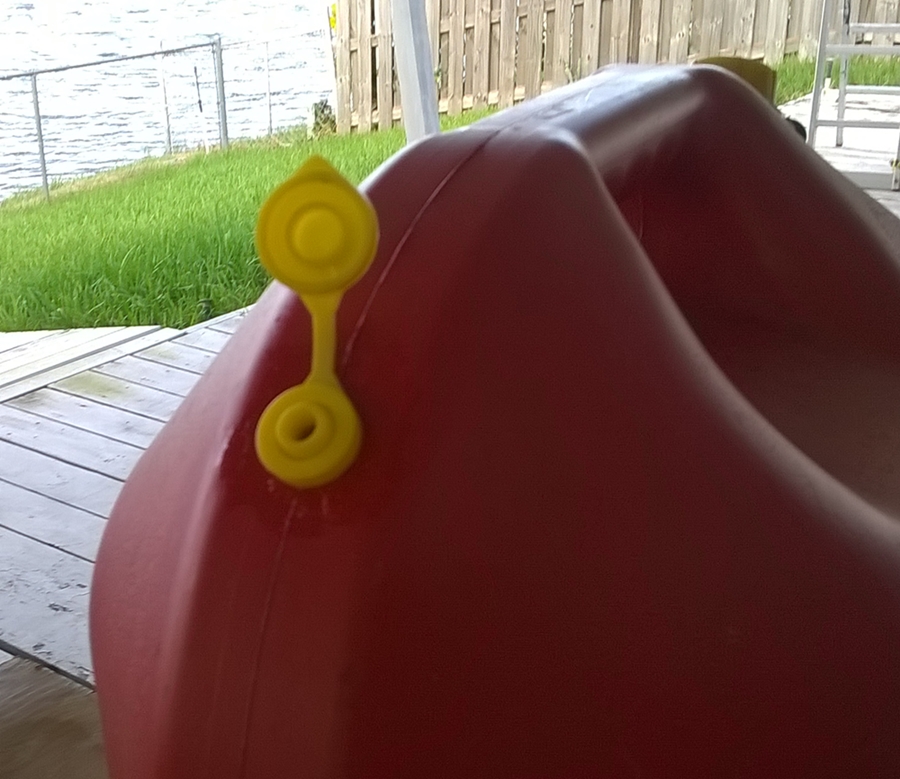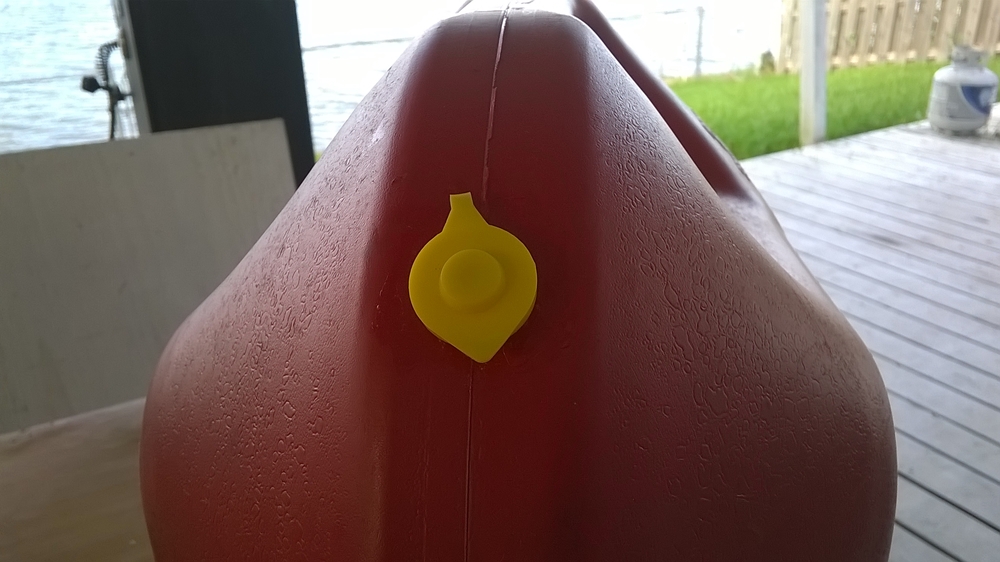 It takes but a couple of minutes to install and saves you a bunch of time and aggravation.
Of course, you should mind your local and federal laws regarding the proper use of the jerry cans. This post is for informational purposes only and what you do with the info is up to you.