This has gone around the internet fast.  Some commie fuck-shit is actually a United States Army officer and graduate of West Point.  He took pictures of himself desecrating his uniform with communist messages and posted them on Twitter.
This is a performance art piece titled "how to destroy your career and future in two stupid pictures.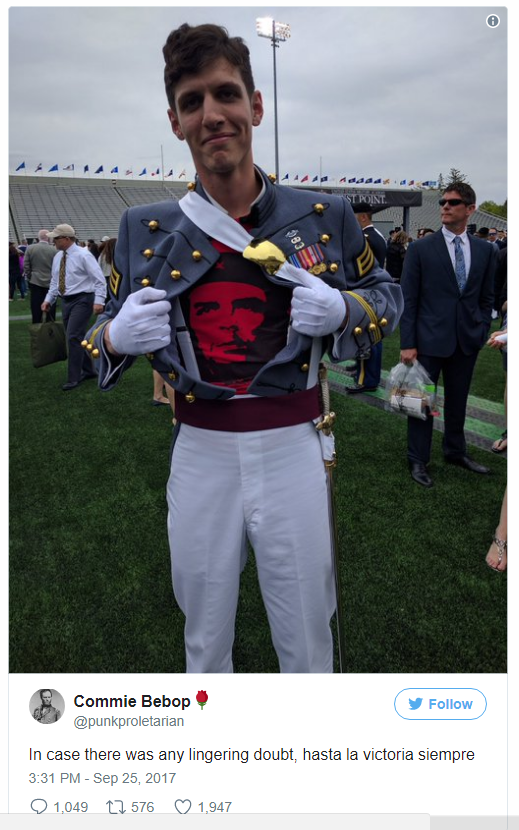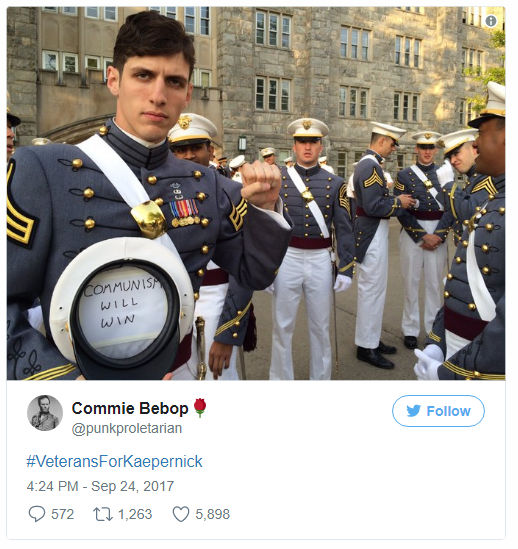 They have been confirmed to be true.
This shit-weasel has the MOST douche-bag face I've ever seen, by the way.
In addition, his twitter feed contains gems like him retweeting disrespect for the flag.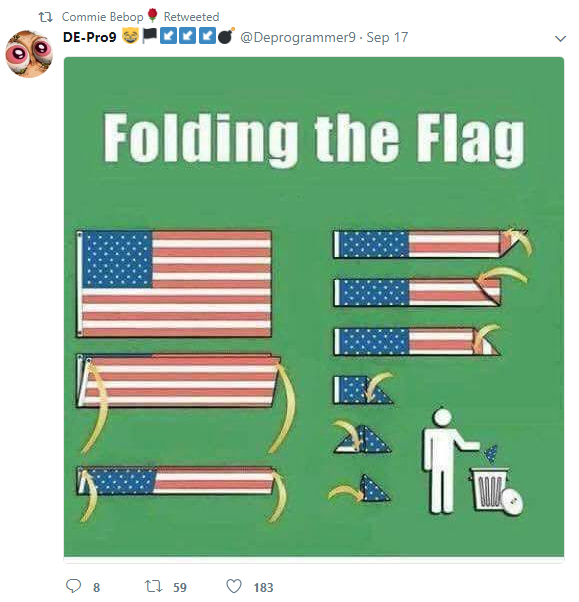 Him siding  with Chelsea Manning against the US.

And him insulting the US military, accusing fellow soldiers of frequent criminal activity, and insulting the Military Academy at West Point.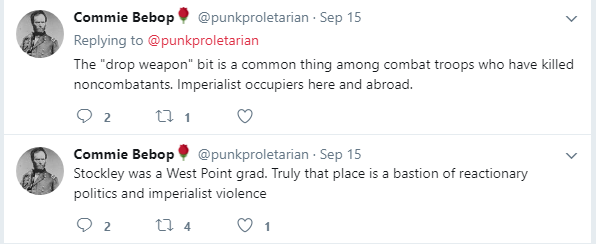 It's a shame that he has gotten so far in the Army.
The good news is that, this going viral has gotten the attention of West Point.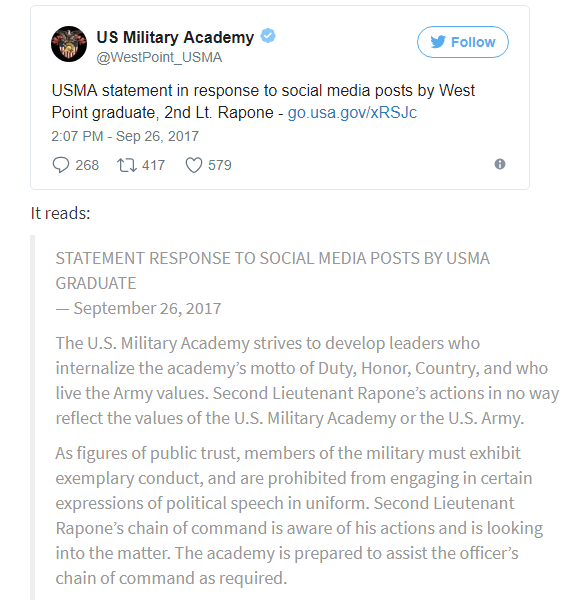 Let me translate.
Lt. Rapone needs to prepare his asshole, because the boot of the entire command structure of the US military is going to be up inside it shortly.
Rule #1 of military academy students and alumni: you do not embarrass the military academies.
I am so glad Trump is our president right now.
My fear and prediction is, once the military is done fucking this kid's career to death, he's going to end up a Progressive martyr with a book deal and paid speaking engagements.
The good news is that he's a straight, white, male, so the Progressives won't give him the time of day.
My recommendation is that he, very quickly take his M9 bayonet and remove his twig and berries and identify as non-binary trans woman and try and take the Chelsea Manning path of Progressive salvation.
Or better yet, let Mattis do it with a Ka-Bar.