So this happened to my laptop's screen earlier today.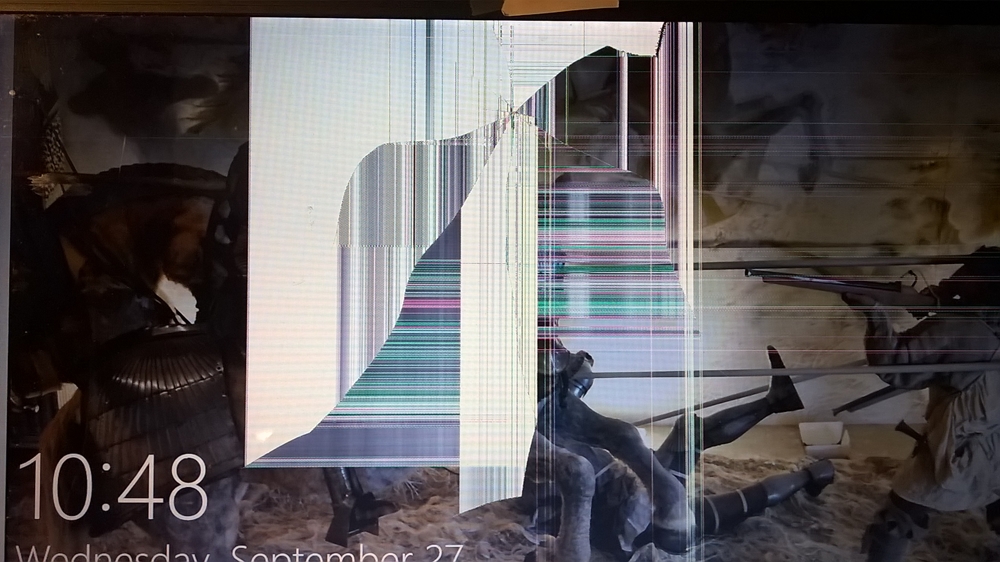 Something or somebody ethereal decided to take a swing at the screen and it is gone. By the time I wrote this, nothing could be discerned but funky lines and shades.
I have a secondary monitor, but I am having a tough time trying to make it the main. It was a chore just to get the browser on that side and I am not gonna lose my mind trying to  get it one way just to revert it back.
Good news is that a replacement screen is available and it is easy enough to fix, I can do it.
The bad news? Reputable places are asking $97 to $109 for the screen which is another pounding my pocket was not expecting and after Mom's hospital visit, the expenses are mounting high . You can find it cheaper in Amazon ($70 or so) and Ebay, but it gives me the willies because they do not look like stable operations.
And, I have a little procedure on Friday. Some exploratory thing to see if I can get rid of my back pain. Yup, it keeps piling up.
So, till I get it fixed, I will leave this blog in the capable hands of J. Kb.
PS: This is what it looks like now.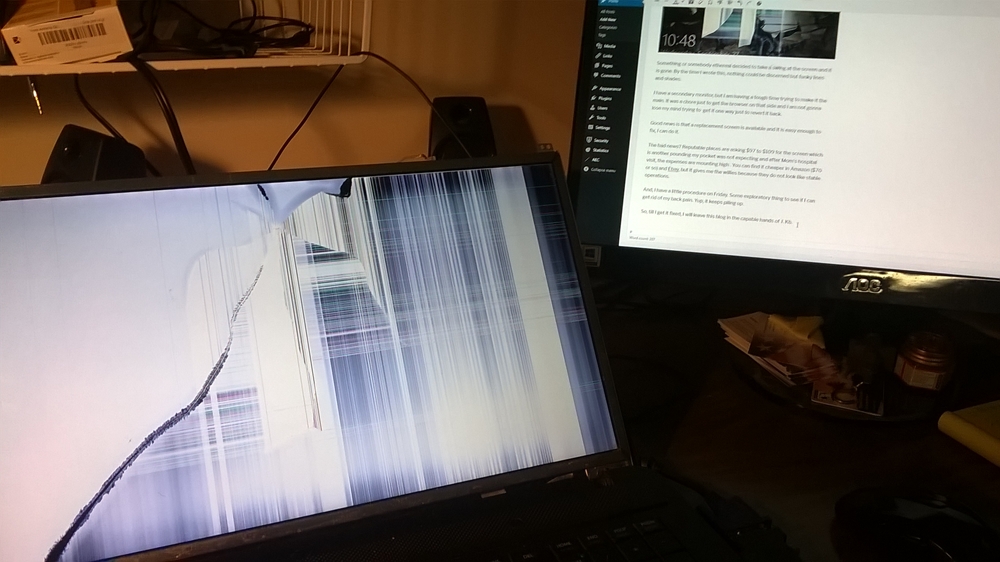 And my headache is back…Oy!