Taking a knee at the Tomb of the Unknown Soldier during Taps.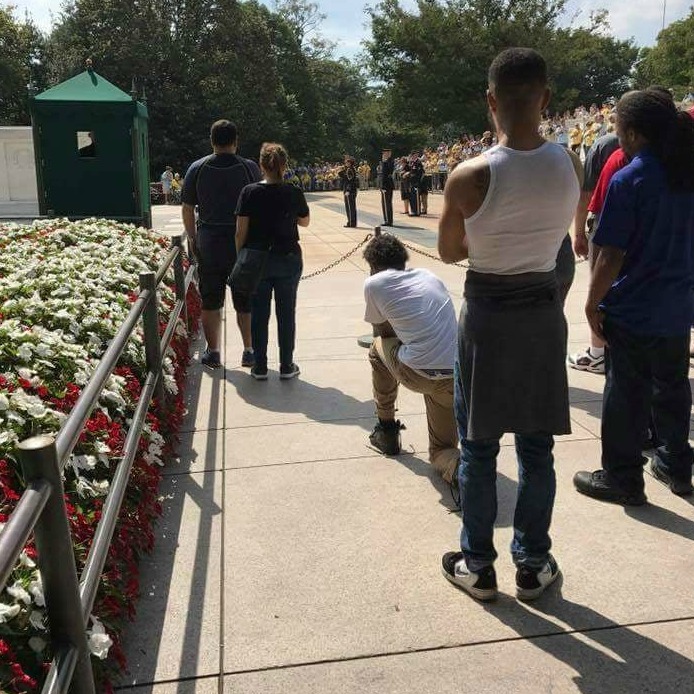 All Christian Goodness filters need to be removed and this guy needs a canning party.
And I bet he will get all frisky and violent if he feels you "disrespected" him .
Fuck him. I hope he gets run over by a truck and dies slowly.