I'm going to touch on 2nd  Lt. Spenser Rapone again.
A couple of weeks before that douche bag (seriously, look at his face…)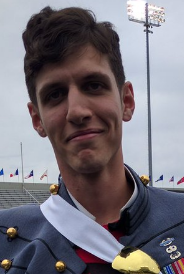 Made his social media debut, an Antifa professor with the John Jay College of Criminal Justice became famous/infamous for saying horrible shit online too.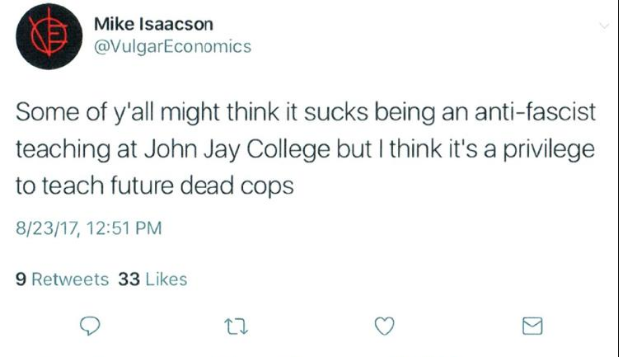 If you are unfamiliar, John Jay College is a liberal arts college with the CUNY system, that specializes in law enforcement and criminal forensics.  Most of the graduating students at John Jay go on to careers in the law enforcement or legal fields.
Going through what twitter history of his is available, he's another Lefty calling for mass murder, under the name of social justice and anti-Fascism.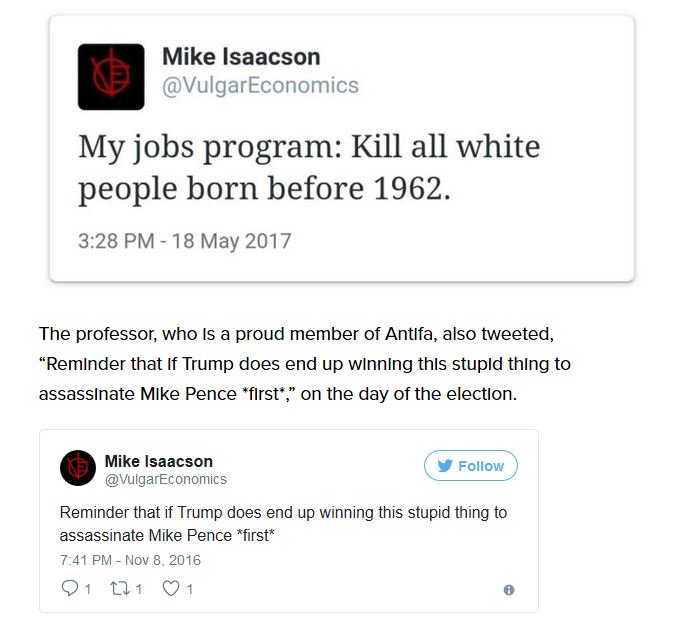 He is also another  douche bag.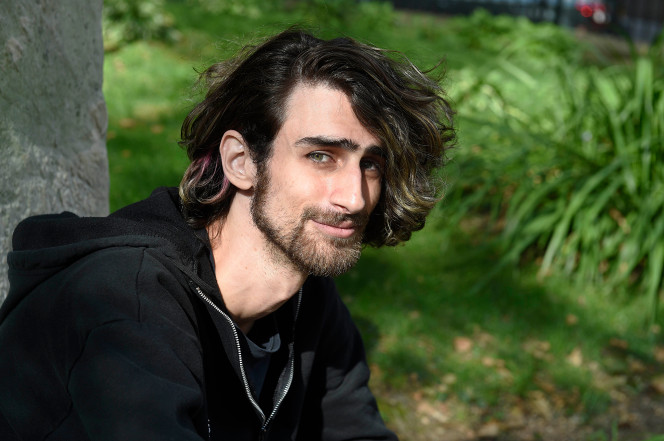 God I want to wipe the smarmy smirks off their commie faces with a fucking belt sander.
Lastly, Yvette/Yvonne Felarca has been arrested again, this time for being all BAMN and beating people up at a free speech empathy tent.
I can't imagine anything more fascist than that.
She's also a middle school teacher.
What do these stories have in common?
I think these Antifa/Communists overestimate their power and underestimate us normals.
They are coming out of the woodwork, posting shit online, because (I think) they think they are winning.  They think it's safe to expose themselves.  They don't see the backlash against them (yet) and so feel emboldened.
Let them take their victory lap now.  Let them expose themselves.
If anything takes these people down it is their own arrogance.  They don't realize just how many regular Americans there are who don't tolerate their crap.  That we haven't mobilized yet shows they haven't pissed off a critical mass of normals yet.
I think they will be shocked when that moment comes.