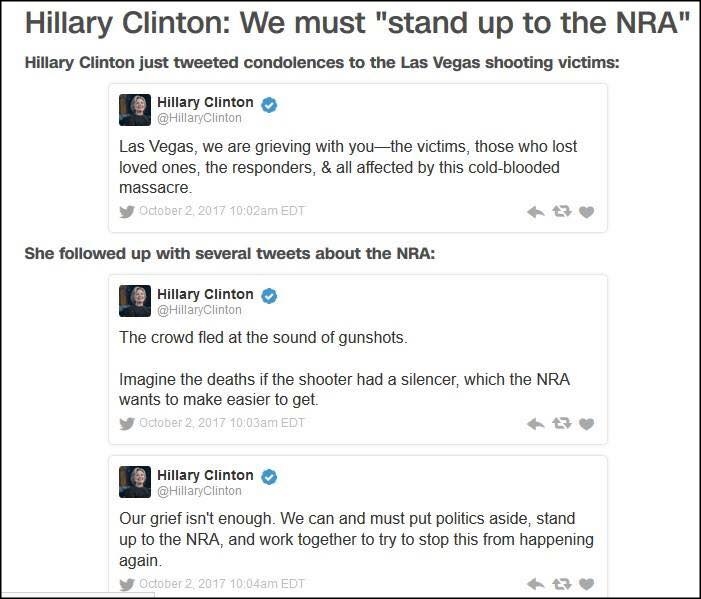 At least she responded faster than Benghazi. That is an improvement.

Update 12:20 pm EST
I just heard from the LVMPD's Sheriff Joseph Lombardo that the bodies have not been retrieved from the crime scene as the investigation continues.
I guess following the best Las Vegas tradition,  the corpses are a buffet where Hillary and Shannon are stuffing their political faces into.