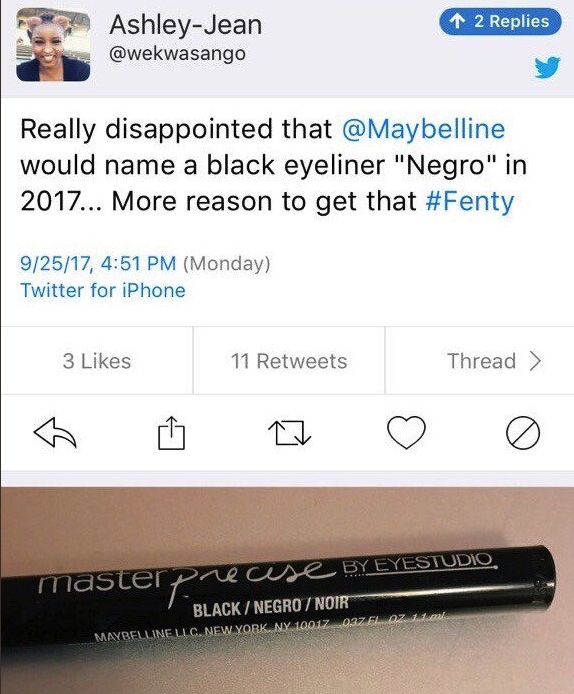 The genius behind this tweet got obviously called names which I am sure most she did not understand, deleted her account and then came back under another name.
She was found but this time she decided to try to defend her tweet saying that there are better ways to say that word.  There is no other word in Spanish for black, in fact the word alone even when applied to a person does not have a negative connotation and is even used as nickname.
So, other than writing in Spanish "the opposite of white", I really don't see how is Maybelline going to tell Spanish-speaking women around the world that they are buying black eyeliner.
Do you remember when we were told Multiculturalism was going to end the misconceptions and troubles among people?
They lost the Multicultural war. It was a self-inflicted wound that festered.