There is a couple of items that we used and abused with glee and delivered. Boredom and lack of information are annoying at best and at worse can lead to desperation and stupid moves. Being able to get communications and even a bit of entertainment helps a lot. Both items are no longer being produced, but modern versions are available.
First, this AM/FM radio.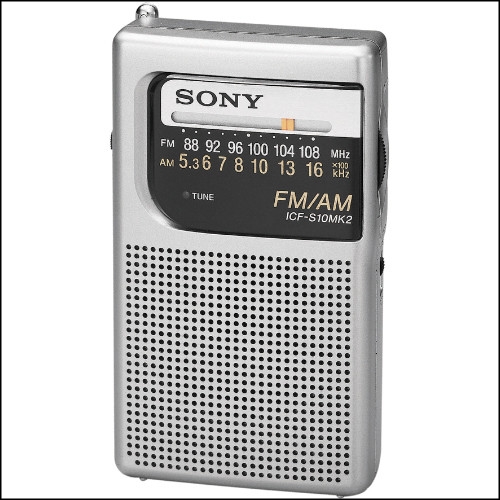 This is the model we had for many years now (since 2012 to be exact). I usually do not buy Sony because they charge you extra just for the name. But this one was priced around $10 in some flash sale of sorts and I snatched it for the wife who wanted something in her bathroom for the morning beautification ritual and to be small so it would not clutter her counter and a 4.5″ x 2.5″ x 1″ it does not get any more unobtrusive.
Next was this portable Digital TV.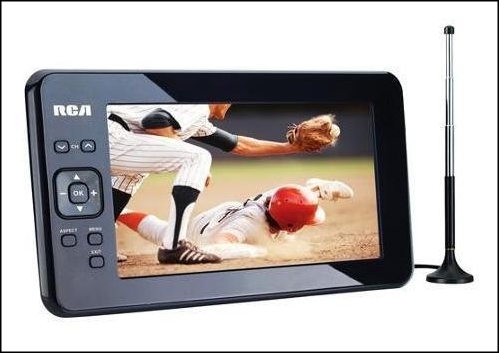 Already a veteran of Katrina and Wilma. It is battery-powered, it can be plugged to your car's lighter socket and to regular 120 AC.  It was a substitute to the old analog Black & White AM/FM 5.5″ TV you could find in every store in South Florida for under $20 and even under $10 if you were attentive.
Unfortunately, the new portable digital TVs are not  that cheap. Ours I found on sale at a Walgreens for the low-low price of $69.99 and you will find them in Amazon higher. The great thing about this little sucker is the external antenna that is connected to the TV via a coaxial input. The little antenna will help capture nearby stations, but I plugged an old inside-the-house antenna and I was getting stations from 2 counties away(I did add the aluminum foil bunny ears and they worked !)
I almost forgot: It comes with a remote and fully charged and not played with much it should give you about 90 minutes of play time. When the battery ran out, it was either charged via one of the cars or with its wall plug connected to the generator.
Now, these are not items to have on droning in the background 24/7 just to keep you company. You use them to give you a temporary respite and to be informed. TV and radio stations(if operative) will give you updates at the top and bottom of the hour and that is when you should tune. Saving an important event happening or a scheduled announcement, you should only tune at those times and shut off when the announcers become repetitive.  Remember, you need to conserve resources.
The TV is back in the closet where it had been since Wilma. The radio is back on the bathroom counter. Both have outlasted "normal" devices: I had two iPods die on me plus we are changing our TV come Christmas since it suddenly developed a weird shadow on the screen that is annoying as hell.
You will learn to have to do with a bunch less when things go to the crapper. But you can mitigate your exposure yo hellish boredom if you are smart about it.
PS: Dead Tree Books do not need recharging or alkaline batteries.