As usual with the Senator, we being with a lie: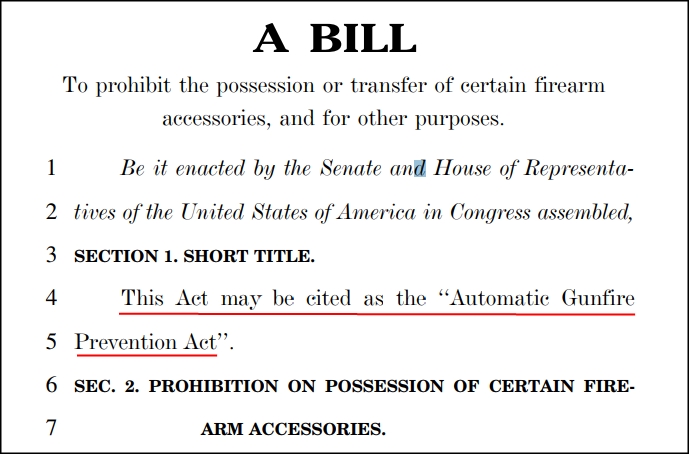 No, it is not preventing or even regulating "automatic fire." A firearm is defined to be an automatic when one pull of the trigger results in two or more cartridges are fired. Semi Automatic is only one cartridge fired per pull of the trigger. Bumpfire devices simply accelerate semi automatic fire by means of the natural recoil of the weapon. It is a gadget.
Net we have:
Now, let us not forget that this will probably be sent to the ATF for enforcement and this agency has the propensity to be very creative with its interpretation of the law when creating regulations.
Will the ATF consider a simple trigger job as "accelerating the rate of fire"? First off the gate is the many people with AK clones that switched their crappy East Block triggers with US Made parts which provide a smoother and quicker pull. ATF can very well say that those rifles are illegal… because they can. And in case you missed it, the bill does not allow grandfathering. If you own an AR, you should be butt-clenching by now.
And to demonstrate that she does not know what the frig is she making legislation about, Senator Feinstein makes and exception for the government.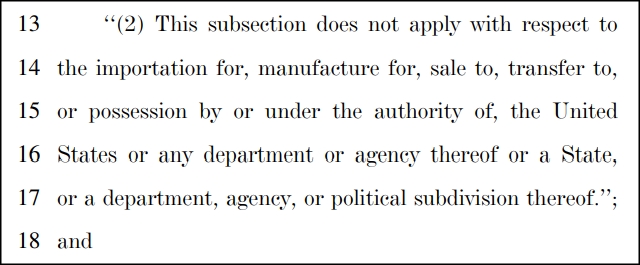 "This is the FBI Director. Say, let's get rid of our fully automatic AR rifles and buy semi auto versions with bumpfire devices attached to them. Apparently they are better according to Senator Feinstein."
PS: I almost forgot, here is the text of the bill.