A collage of an argument I had with a Fudd. They do seem to believe their weapons will be safe from the thirst of Gun Control Activists.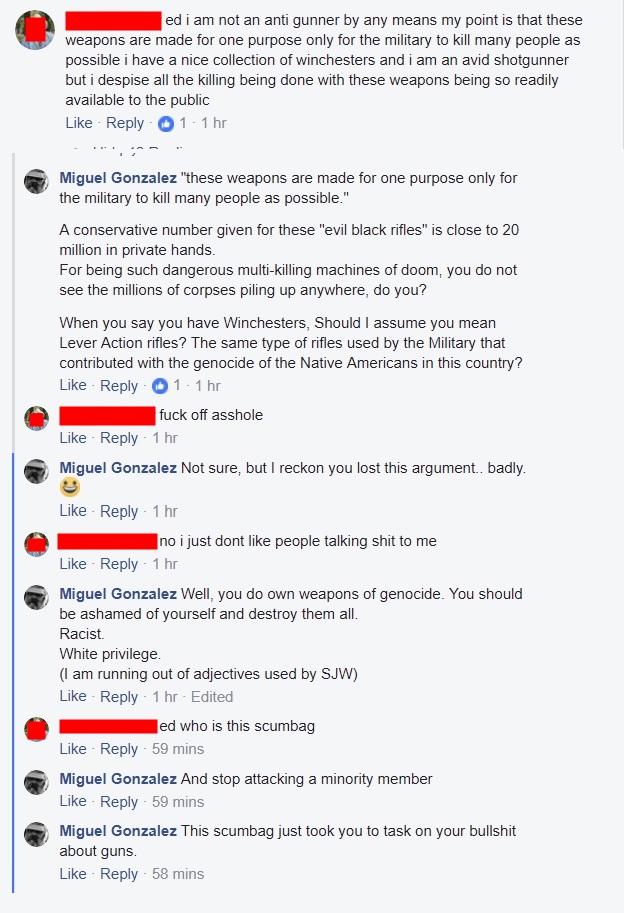 There was an intervention by the wall owner trying to calm things down. I added the following: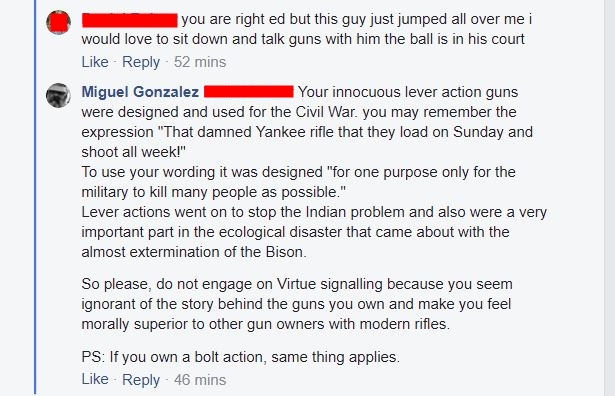 I understand that gun owners may not be keen historians, but if you are as old as me, (and this guy is) you must know by now that there is almost no firearms in civilian use that were either designed for or eventually adopted by the military.  Your cute bolt-action rifle? Mauser bolt deign for the German Military makes it a weapon of war. Add that scope to get yourself a nice deer and the Antis will (and some have already) call it a Sniper Rifle that has no use for civilians in the US.
And at the risk of being called an asshole (and worse) you need to forcefully point that out to the Fudds. Let them "enjoy" a Zumbo moment.