Rumors of 'armed Aryan brotherhood milita'9: a.m.: A professor in UF's geography department emailed his students Wednesday afternoon to be careful with Spencer in town. It was picked up by the department and sent out on a student email listserv just after 4 p.m.
"FYI," the professor wrote, "I just walked into Turlington 10 minutes ago, and there were armed Aryan Brotherhood militia circling the building. It feels like they are testing how much they can get away with, openly carrying weapons."
Source: Richard Spencer at UF: Live updates on speech, protest from Gainesville, Florida | Miami Herald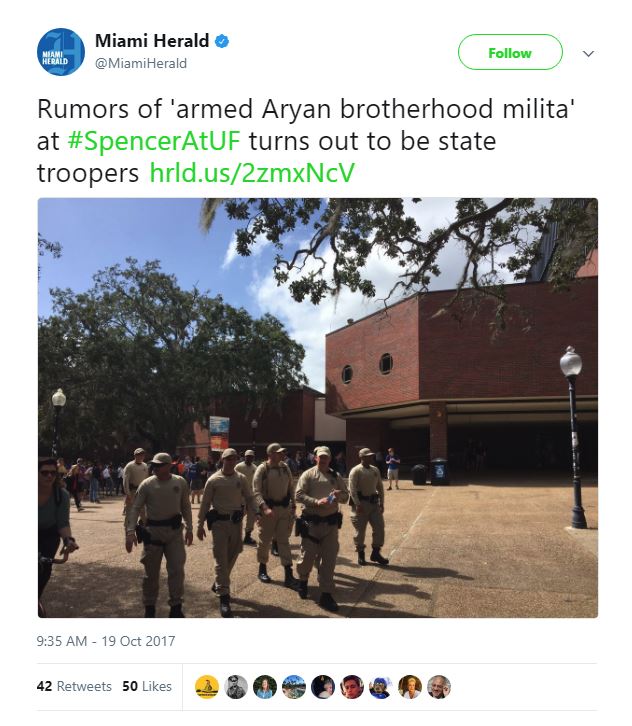 I'd guess the two "Black Aryans" would render the observation invalid. Either that or the Aryan groups in Florida are all-inclusive and following Federal standards for Race Relations.